Job Search Strategies
Find Work You Want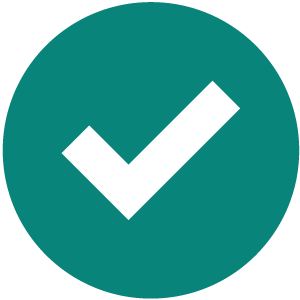 ​
 
Whether you are seeking a part-time job, internship, or full-time position to launch your career, looking for work can seem like a daunting task. To maximize your opportunities, it can be useful to adopt multiple strategies.
This page simplifies the process down to a few fundamental ways that people find positions to meet their priorities within their available time for job searching.

  Learn how to practice #SafeSearch and avoid online job fraud so you Don't Get Scammed.
Identify Your Goals
Clarifying Your Job Search
Before you start searching, identify what is most important to you in your next work opportunity. By clarifying what you are seeking, it is much easier to find the right positions. 
Are you looking for roles with a specific... 
Title? 
Location?
Skill? 
Lifestyle Preference?
Industry?
Employer?
Salary or Benefit?
Other Aspect?
Based on your priorities for these items and anything else that may be important in your next position, make a list of a few words and phrases that describe your job target. This will be helpful when you look for positions that match your criteria. 
To increase your confidence about the career you want to focus on, you can learn how to take an assessment on our Self-Assessment page or review resources on our Career Exploration page.

PRO TIP
​Similar to dating, you may need to search through many options before you find your match. ​It helps to know some specifics about what you're looking for before you begin.
Planning in Advance
Once you have clarified the priorities for your job search, it is time to gain a deeper understanding of the recruitment timeline(s) you may be participating within. Every employer recruits different types of positions at different times of the year, so it is advantageous to anticipate certain trends.
Click below to get familiar with recruiting trends for each position type.
Remember, these are general descriptions of timelines, and every employer operates on their own recruitment schedule. As a guideline, if you are interested in working for a specific organization and you are unsure if it is too early to apply, contact the organization in advance. It may feel like an awkward question to ask, but employers typically appreciate your outreach and they may keep an eye out for your application in the future.
When you find positions that meet your preferences, it is important that you apply as soon as possible. If you wait until the deadline, you miss an opportunity to get noticed by being an early applicant.
Managing Your Time
Job searching is an exercise in time management. Because you are a university student, you may be looking for work alongside many other commitments academically, professionally, and personally. Searching for jobs can feel like adding four to eight units to your schedule, which may come as a surprise if this is your first job search.
In all of your job search efforts, time is your most valuable resource, and you want to manage it strategically.
 
Number of Applications
As a job seeker, you may be wondering, "How many online applications do I need to submit in order to receive an offer?" While there is no standard quantity, the number of applications you submit is typically impacted by the breadth of your job search goals. If your job search goals are wide, you may find many active postings to apply to (e.g., hundreds or thousands), however, if your job search goals are narrow, you may find few active postings (e.g., one or two dozen). The proportion of postings you apply to may vary strategically in each of these cases.
For full-time job searches, a very general but useful guideline is to apply to three to five postings per day (15 to 25 postings per week). For part-time job or internship searches, the volume is usually more modest, such as one to two postings per day (five to 10 postings per week). Again, consider this alongside your other commitments, the total amount of postings that match your goals, and the urgency of which you need to begin your next position. 
 
Time Per Application
Typically, the more applications you apply to, the less time and effort you are able to invest into each one. While"more" applications may seem "better," you want to set aside enough time to think critically about the uniquely specialized needs of each industry, employer, and position that you apply to. Generally, investing about two to three hours into each application can help you customize your Resumes and Cover Letters to stand out from the average applicant. You may want to invest more time into applications that match your goals, interests, and qualifications particularly well.
Plan your time in advance by setting certain hours aside each week to find and apply to opportunities. The more planning you put into your job search, the more likely you are to stand out in the candidate pool.
PRO TIP
Many experts agree that "searching for a full-time job is a full-time job" by itself. Similarly, searching for a part-time position that suits your career goals is a project worth preparing for. It is always best to start early and build time into your schedule in advance.
By beginning to prepare now, you will be ready to move forward with confidence. Continue reading for more steps to a successful job search.