Law + Government
Serve the Public Good

​

Are you driven to improve your community? You're not alone.
The numbers don't lie when it comes to the amount of people who work in areas of Law + Government. Over 22 million people, or 16.7% of the U.S. workforce, work in federal, state, and local governments, over 1.3 million lawyers practice within the United States, and close to 300,000 individuals work as paralegals or legal assistants.
With so many people working together to build society at its core, opportunities are prime for Gauchos looking to make a difference. Careers in Law + Government share some similarities and a few key differences--learn how you can join the movement of public servants and prepare yourself for a successful future.
Recent Postings
Click to view opportunities related to Law + Government in Handshake. Customize your filters and learn how to search for UCSB career success!

Meet Your Counselor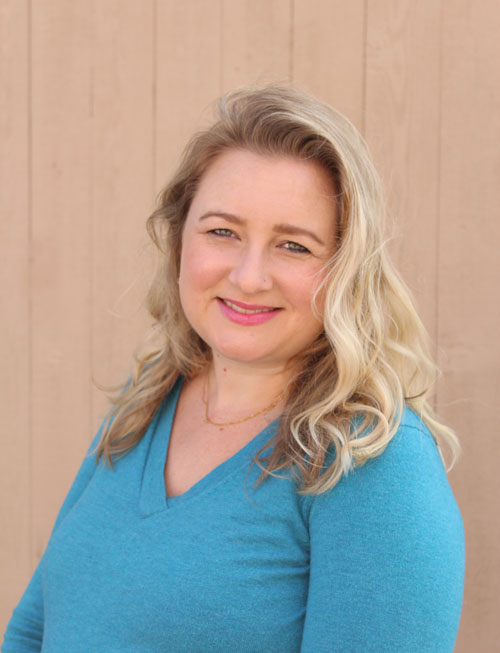 Maya Hargens
Career Counselor / Coordinator
Law + Government
How I Can Help
If you are looking for ways to work with people in the law and/or government realms, I can help you navigate your path. We can discuss whether law school is right for you, how to successfully apply to law school, how to find legal careers that don't require law school, and how to prepare yourself for a career in government. My expertise is rooted in industry insights from pre-law conferences, governmental research, and a proud passion for true crime podcasts and fictional television about FBI and CIA.
Learn more about me
Law + Government Bookshelf
Get Hired: Law + Government
For complete information on job search strategies, resumes, cover letters, LinkedIn, interviews, and more, review our starter tips to Get Hired in all careers as well as the specialized tips on this page.
Legal Position Applications
To apply for legal positions, including internships, the best strategy is to search traditional job sites, like Handshake, Indeed, or LinkedIn. Legal positions can also often be obtained by word-of-mouth through networking and connecting with professionals. Application documents, such as resumes and cover letters, as well as interviews for legal positions, tend to follow traditional guidelines.
Federal Job Applications
If you are interested in working for the federal government, there are 10 steps to a federal job:
Create an account on USAJOBS.
Create a USAJOBS profile.
While logged into your USAJOBS account, search for jobs.
Review the job announcement to determine if you are eligible and meet the qualifications, which will be included in your application.
Prepare your application in USAJOBS by carefully reading the "how to apply" section of the job announcement.
Submit your application to the agency application system. In your USAJOBS profile, you can check the status of your applications.
Once at the agency, your application is reviewed to confirm eligibility of qualifications. Those who are most qualified will be referred to the hiring official.
Interview with the hiring official in a panel, in-person, video, or phone interview. USAJOBS notes that it might take time to schedule an interview, so don't get discouraged!
The agency will select candidates and start the job offer process.
A tentative offer will be made contingent upon passing a background investigation.
Due to the detailed and extensive nature of the federal hiring process, take a look at USAJOBS.gov YouTube channel for videos for more information about the process, advanced job search, resume writing, and more.
Federal Resumes
When applying to federal positions, you will need to create a federal resume. Federal resumes are different than the traditional resume Career Services advises. USAJOBS often hosts webinars about how to write federal resumes. Watch a USAJOBS YouTube tutorial about federal resumes and read more about resumes and what to include from the USAJOBS website.
Not all federal jobs are posted through USAJobs. Review the list of Excepted Service Agencies to learn about the hiring process of the entities not listed on USAJobs.
State Job Applications
According to CalCareers, the website for California State jobs, there are three steps to applying for a state job:
Search for a job by browsing career fields for available jobs or search with keywords and filter by location, work schedule, and salary.
Take an assessment. Depending on the job, there are different types of assessments, such as exams or interviews, to determine if you are a good fit for the job. Read the job description carefully to review the qualifications and assessments required.
Apply. According to CalCareers, "You only need to fill out one job application, and you can use the same form to apply for multiple positions. Or you can create two or three applications, tailoring them to different jobs. You can also upload other attachments, if needed, such as resumes and writing samples."
City and County Job Applications
City and county government jobs do not use the same websites as CalCareers or USAJOBS. Each city and county government typically have their own website and employment systems. However, many of the processes remain the same in terms of searching for positions, meeting qualifications, taking an exam, and submitting application materials. Carefully and thoroughly read all job descriptions. The following are helpful resources for applying for local government positions:
Govtjobs.com provides a list of links to employment pages for city, county, and state governments by directing to the individual employment pages for each entity.
Local government positions are also frequently found in traditional job search engines. Review Career Services Get Hired page for sites and strategies.
Want Emails on This Career Path?
Subscribe to Your Future in 3 Easy Steps
Do you want to receive success tips, jobs and internships, and events for these interests? Go to your Career Interests in Handshake and check the box for Career Path emails on Law + Government!
Login to Handshake to subscribe now, or see how to Update Your Career Interests >>