Job Search Strategies
Find Work You Want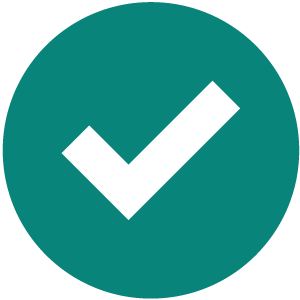 ​
 
Whether you are seeking a part-time job, internship, or full-time position to launch your career, looking for work can seem like a daunting task. To maximize your opportunities, it can be useful to adopt multiple strategies.
This page simplifies the process down to a few fundamental ways that people find positions to meet their priorities within their available time for job searching.

  Learn how to practice #SafeSearch and avoid online job fraud so you Don't Get Scammed.
Always Follow Up
How to Show That You Care
It is critical that you follow up on all of your efforts to find work opportunities. In addition to following up on traditional situations in U.S. work culture (e.g., after an interview), we encourage you to follow up after you submit a job application, write an introductory message, gain a new connection, attend a great presentation, receive an act of kindness from someone, or experience other another significant moment in your developing career. This is a key job search strategy to manage strategically and delicately.
When you follow up, you impact the overall impression you leave on others. While this may take additional effort, it shows others that you care. Following up in a positive, professional, and timely manner can boost your chances of getting noticed, however, if your follow up communication is lacking, it may negatively impact your chances.
 
Following Up on Job Applications
Quite often, employers receive more applications than they can closely evaluate, and a professional follow up message can help you stand out among the candidate pool. Within a few days of submitting an application, it is a good practice to follow up with a short email. 
If you have already received a personalized email from someone in the organization that confirms receipt of your application and states when you can expect an update, simply reply to the contact who emailed you. 
If you have not received an email from someone in the organization and the job description does not list a specific person to contact, you may want to conduct further research. See if you can identify who the Hiring Manager is for the position by reviewing the organization's website for "About Us" or "Team" information. You can also search on LinkedIn for the best person to contact. If you cannot identify a person to contact, reach out to the Human Resources department to ask, or take an educated guess by contacting someone who seems as closely related as possible to the position that is advertised. 
 
Following Up on Other Career Situations
In the many other situations in which following up can be a good idea, use similar principles as you would when following up on a job application, alongside your best judgment to guide your decisions. Generally, it is a good practice to follow up within a few days of an interaction you have had with someone. Your message does not have to be lengthy, but it should be authentic and specify one or two things that you appreciated. 
Create a habit of gratitude to practice long-term, and you will be rewarded with many valuable opportunities throughout your career.