Interviews and Offers
Crush Your Interview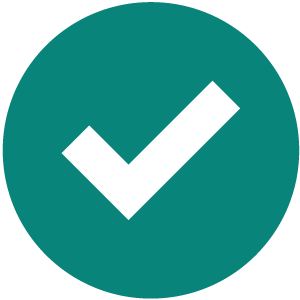 ​
 
You have applied, waited patiently to hear back, and now you have received an interview! This is a key stage of the hiring process that is often overlooked by applicants, yet integral to job offers. Embrace your interview by preparing in advance, similar to how you prepare for a final exam. Use this page to interview and respond to job offers with confidence.

   Preparing for an interview? Check out Big Interview or reserve a Private Interview Room through our Interview Skills service. Also, learn how to practice #SafeSearch and avoid online job fraud so you Don't Get Scammed.
Prepare for Your Interview
Interview Format
An interview is your chance to speak about aspects of the position that excite you, give concrete examples of your qualifications, and connect with people at the organization. The first step to interview success is collecting available information to help you visualize what kind of interview scenario you should prepare for.
When a representative from the organization contacts you to schedule your interview, ask what format your interview will be in and who will be conducting it. In some instances, you may also be able to find tips online about an organization's interview methods via reviews on Glassdoor, Handshake, and other sources. This will help you determine the strategy that is best for you. 
​
Phone
These are usually initial screening interviews that last about 20 minutes. These interviews are typically conducted by a recruiter or human resources professional and are used to narrow down the candidate pool to ensure that core qualifications are met. Screening interviews often consist of questions about your interest in the position, your knowledge of the organization/industry, and your skillset. 
Limit distractions. Make sure you are in a quiet and isolated space to give your full attention to the interview.
Speak slowly and clearly. Because you can't physically see or interact with the person you are talking to, nonverbal communication is lost over the phone. Slowing your speech and annunciating guarantees the interviewer completely understands you. 
Remember to smile. Smiling evokes a positive tone and inflection in your voice. It will make a difference in how your interviewers hear your answers.  
Have notes. Being able to review your resume and any other notes you have is a great perk to the phone interview. Do not read directly off of your notes, but do use them to help you answer questions and refer to your experience.
Virtual
This interview format can be used instead of a phone interview, especially when you are interviewing with a company that isn't nearby. These interviews may be longer than a phone interview and consist of more in-depth behavioral questions. Similar to a phone interview, be sure to limit distractions, speak slowly and clearly, and smile. Also, keep an eye out for one-way video interviews, which is a type of virtual interview that requires you to record yourself answering a set of written questions.
Dress professionally. For most of the conversation, your interviewers will only see the top half of you, however, you may need to move in a way that shows your whole outfit. Dressing professionally puts you more in a professional mood and can boost your confidence during the interview. 
Be familiar with the technology. Whether you are using Skype, Zoom, or Google Hangouts, it is always good to be familiar with the technology and have a trial run with a friend to receive feedback on how you sound and look. Remember, technical difficulties happen. If you are not able to hear or see your interview, or if your video starts to lag, let them know. If absolutely necessary, ask to switch to a phone interview to continue the conversation without distractions.
Be aware of your internet connection. You will want to make sure you are in a location with a strong connection to ensure smooth streaming.
Pay attention to your background. Set yourself up with a clean background and lighting that is in front of your face. Your interviewer will have a hard time seeing you if there is too much light behind you. Position yourself in the center of the frame. You may need to prop your laptop up on a few books to do this properly.
Look at the camera, not the screen. It can be tempting to always keep your eyes on the screen, however, it will force your gaze downward. Keep your eyes straight on your camera.
On-Site
This type of interview is often the final interview in the process and can last a few hours or all day. Typically, site interviews consist of a tour of the facility, multiple interviews throughout the day, and a meal. During this interview, you can see what your future work environment will be, how colleagues interact with each other and get a glimpse into day-to-day life in that role. Although site interviews are long and at times may seem casual, remember that you are ALWAYS interviewing. 
Clarify and confirm any travel arrangements made. Employers will often provide travel, meals, and accommodations. If you are responsible for your own transportation, get clear directions in advance, especially for parking. If you are not familiar with the area, allow ample time for potential traffic.
Stay positive and focused. Breaks are often scheduled during site interviews and we encourage you to take advantage of those times if you need some time to refresh. 
Have your documents ready. Bring extra resumes and reference sheets. You will meet many people throughout your site interview and will want to offer them your application documents if they do not already have copies in front of them. You will also want to ask them for their business cards at the end of any conversation. Within 48 hours of your interview, follow up with each of your interviewers to personally thank the.
Interview Type
In addition to knowing the format of your upcoming interview, it is important to understand the type of interview that you will be participating in. Here are a few of the most common interview types.
One-on-One interviews are what may come to mind when you imagine most interview scenarios. One interviewer asks you questions and you provide answers. Depending on the interviewer, this may take a more scripted or a more conversational tone, so it is important to be ready to adapt to each style. In either case, your goal is to connect with the interviewer as best you can, because this is the primary individual who will decide on your fit for the position.
Panel interviews occur when multiple interviewers ask you questions. Often times, these interviewers have different positions or are from different departments to allow for multiple perspectives to evaluate a candidate. Similar to group interviews, prepare your introduction and pay attention to the introduction of your interviewers. Also, make eye contact with all your interviewers when answering questions.
Group interviews include multiple candidates who are interviewing for the same position(s) together. This interview format could have all candidates in a room answering questions, performing activities, or solving case scenarios together. Preparing for a group interview is very similar to preparing for any other interview, in that you need to conduct research in advance. 
Here are some key tips for group interviews:
Prepare your introduction and pay attention to others. Most group interviews will start with everyone introducing themselves. This is your first impression and a great way to understand the other candidates.
Focus on everyone, not just the interviewers. The interviewers are not only listening to how you respond to questions, but they are also paying close attention to how you interact with others. When speaking, make eye contact with the interviewers AND the other candidates. Actively listen to others' answers so you don't repeat the same thing.
Answer questions with a purpose and build off other candidates' answers. Try to avoid interrupting others. However, if you have something to add, do so and address the candidate who spoke before you. For example, "I agree with what Josh said, and I would also like to add…"
Presentation interviews are common for positions with frequent public speaking responsibilities. If the basic information is not given to you, ask your interviewer about the length of the presentation, who will be in the audience, and if any technology is provided for you to use (e.g., a computer with internet access).
Here are some starter tips for presentation interviews:
Follow instructions. Stick to the prompt and time frame you are given. Make your presentation easy to follow for the audience, and yourself, by building a clear structure. 
Don't rely on your slides. Using PowerPoint (or a similar technology) is meant to provide visual aids for your presentation, not a script for you to follow. Keep your visual aids light on text.
Let the audience participate. Increase engagement by asking the audience a question or facilitating a quick activity. This should add to your presentation, not take up too much of it. 
Practice! Be sure to practice many times to feel confident and comfortable speaking about your prompt, and to check that you are within the given time frame. If you experience technical difficulties during your presentation, then you will still feel confident talking about your topic.