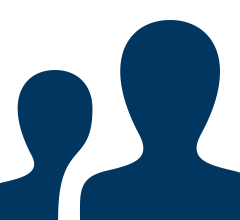 ​
There are a number of ways that we support students' growth and development to prepare for meaningful and impactful careers. In every aspect of our work, student success is our first priority.
Our services are available to all registered UCSB students, as well as Alumni based on eligibility. Use this page to explore the many services we offer to students and learn how to gain access.

We are following University Guidelines and practicing Physical Distancing during COVID-19. All of our services are currently offered virtually.
Document Review
Online Service for Resumes, CVs, and Cover Letters

Step 1: Submit Document
Upload your resume, CV, or cover letter to our Document Review team by signing into your UCSB email account. If applicable, tell us the position to which you are applying.

Step 2: Receive Feedback
Within two (2) school days, get quick feedback to your UCSB email account for 30+ checkpoints across three Professional Document Competencies.

Step 3: Level Up
Unlock access to schedule an appointment with a Career Counselor for additional feedback on your document. Or, submit a new file for Document Review.


Want the best feedback ratings? Check out our tips on Resumes and Cover Letters to enhance your document before you submit!
Career Information and Resources
Insights Worth Investigating

​
We empower students to prepare for their future by consulting powerful sources of knowledge. With access to reliable resources and self-paced, on-demand digital content, Gauchos make informed decisions and move forward with confidence.
Self-Discovery Assessments
Take an assessment to uncover your interests, personality, strengths, and values for making informed career decisions
Career Path Guidance Emails
Subscribe to your future and receive emails from a Career Counselor who specializes in your interests; every email includes tips, jobs, and events
Digital Resources Toolkit
Gain access to special resource subscriptions like Vault, IBISWorld, What Can I Do With This Major?, GoinGlobal, Big Interview, and more
On-Demand Virtual Workshop Series
View our workshop video playlist on Youtube to boost your career development at your own pace, anytime anywhere
Explore our website for all of your career development needs at UCSB.
Guide yourself through Starter Topics and Specialized Topics.
Career Advising
Individual Sessions for Your Career Development
Virtual Appointments
Meet virtually with a Career Counselor who can assist with your individual career goals and needs. Appointments are offered via virtual or phone meetings, Monday through Friday from 8:30 a.m.–4:30 p.m. in addition to evening availability.
HOW TO SCHEDULE AN APPOINTMENT:
Submit Request: Login to Handshake and click the Career Center tab. Requests are accepted in advance of one (1) school day for general appointments, two (2) school days for Mock Interviews, and three (3) school days for Application Essays. Appointments for Resumes/CVs and Cover Letters require an approved Document Review prior to your request.
Get Confirmed: All appointments are approved in the order in which they are requested, typically within one (1) school day of receipt. Check your UCSB account for your confirmation email with pre-appointment instructions.
Mark Calendar: Set a reminder to attend your appointment on time. Let us know if plans change -- see our Department Policies for details or email careerhelp@sa.ucsb.edu.

RECOMMENDED FOR:
30-minute advising on Career Direction, Major Exploration, Experience/Internship Searching, Job Searching, LinkedIn, Interview Strategy, Mock Interviews (60-minutes), Salary Negotiation, Graduate School Searching, and Application Essays (draft must be provided in advance).
Additional feedback on Resumes/CVs and Cover Letters (prior to scheduling, unlock access with an approved Document Review per document type).
Specialized assistance for specific interests of Career Paths, Communities, or Graduate Students.
Virtual Drop-in
Do you need a quick career chat? Whether you have a specific question in mind or you are not yet sure what to ask, tune into virtual drop-in hours for individual assistance on demand. This is a great way to get started with our career advising services!
HOW TO ACCESS DROP-IN:
Join Zoom: Enter waiting room via Zoom during drop-in hours.
Monday–Friday: 10 a.m.–12 p.m. and 1–3 p.m.
Get Alerted: You will be asked to complete a short Google Form.
Begin Session: Once you complete the form, you will enter the meeting and begin your 10-minute session with a member from our team.

RECOMMENDED FOR:
Virtual Programs
Engaging Opportunities We Offer
Pairs students with professionals in Santa Barbara, Los Angeles, Orange County, and the Bay Area for an opportunity to spend a half-day or full day in the workplace during Spring Break
On-Campus Interview Program >>
Connects students with interviews at UCSB with employers looking to hire for positions nationwide
Workforce Recruitment Program >>
Supports students with qualifying disabilities through opportunities to interview and obtain positions in federal government
Virtual Events
Mark Your Calendar for Upcoming Events
We offer a dynamic lineup of career events year-round. Ranging from premium career fairs and recruitment events, to educational workshops and panels, we provide students with hundreds of career events to attend throughout the year.
Give Feedback
Let Us Know Your Thoughts
We want feedback from UCSB students about how we can help you succeed in your career. To provide your suggestions or input about our services, fill out this anonymous feedback form.
Hours (Virtual)
M–F 8:30 a.m.–4:30 p.m.
Some services available After Hours
Call for hours during university breaks
Mailing Address
Career Services, Bldg. 599
University of California, Santa Barbara
Santa Barbara, California 93106-7140
Location
Career Services is located in Building 599, the pink building next to Storke Tower