Job Search Strategies
Find Work You Want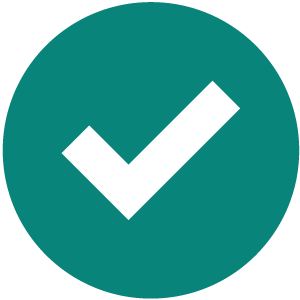 ​
 
Whether you are seeking a part-time job, internship, or full-time position to launch your career, looking for work can seem like a daunting task. To maximize your opportunities, it can be useful to adopt multiple strategies.
This page simplifies the process down to a few fundamental ways that people find positions to meet their priorities within their available time for job searching.

  Learn how to practice #SafeSearch and avoid online job fraud so you Don't Get Scammed.
Find On-Campus Interviews
The 2023-24 On-Campus Interview (OCI) Program
This upcoming 2023-24 year, Career Services will be offering the On-Campus Interview (OCI) Program as follows:
Fall 2023 - Virtual, Room Only, Pre-Select & Open sign-up Interviews
Winter 2024 - under review
Spring 2024 - under review
For specific interview dates for each quarter, please refer to the recruitment calendar.
What is the On-Campus Interview (OCI) Program?
The On-Campus Interview (OCI) program is a service provided through Career Services that offers current UCSB students the opportunity to interview with employers during the fall, winter, and spring quarters for full-time jobs, internships, and other career opportunities. If you are looking for a direct and hassle-free pathway to employment, consider utilizing OCI as a job search strategy to fulfill your career goals.
The OCI program is housed within Handshake. To get started, click the button below to login to Handshake or visit our Handshake Help Center for assistance. Once you are logged in, click the Jobs tab and then the On-Campus Interviews tab to view current listings.
Participating in OCI
Currently enrolled students in an undergraduate program or graduate program at UCSB are eligible to participate in the OCI program.
Participation is limited by the following policies based on position type:
For full-time/permanent employment interviews, participants must be graduating no later than August.
For internships/part-time job interviews, sophomores and juniors are eligible to interview. (These employers are usually in the accounting and technical fields.)
 
All students participating in the OCI program should represent themselves and UCSB in an appropriate and professional manner, whether in person, over the phone, or virtually. Students should also present accurate and truthful information throughout the entire recruitment process. Review our student policies for complete information.
Applying for OCI
To apply for a position that is included in the OCI program, follow the instructions associated with the listing in Handshake. In most cases, Resumes and Cover Letters are requested, among other possible application materials.
Employers that participate in OCI will conduct one of the following Interview Schedule Types:
Preselect: With this option, you will upload and send your resume to be reviewed by the employer. They will then select resumes that best suit the requirements for the job. The employer will email you if you are selected for the interview. You will then sign up in Handshake for an interview time slot that is most convenient for you. 
Open Sign-ups: An open sign-up is open to eligible students who meet the employer's criteria. You will upload and send your resume and will be instantly able to sign up for a specific interview time slot
Based on the Interview Schedule Type that is indicated in Handshake, take the corresponding next steps as instructed.
Preparing for OCI
An on-campus interview is like most other interviews, so we recommend that you follow all of the usual steps to prepare.
Here are some recommended ways to be successful in your interview:
Review our Interviews and Offers page, where you will learn about the STARS Method and different interview formats. 
Practice online using your free Big Interview account, or have a friend ask you common interview questions to answer out loud. 
Schedule a mock interview with a Career Counselor to receive live feedback. 
 
---
Learn More
Many employers in Accounting and Engineering + Technology utilize the OCI program to recruit students. Learn specialized information about these career paths to gain a complete understanding.