Cover Letters
Draft Your Targeted Story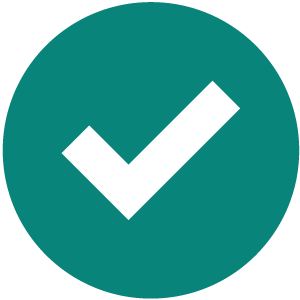 ​
 
Cover letters support your resume by providing deeper context about a few of your most relevant attributes. Rather than simply summarizing your resume, cover letters are effective at connecting your experiences in meaningful ways and illustrating why you are interested in a specific position through a narrative format. 
Similar to writing a love letter, writing a tailored cover letter requires an understanding of your audience. Use this page to guide your draft.

  Learn how to practice #SafeSearch and avoid online job fraud so you Don't Get Scammed.
Create Your Letter
Format
Creating an effective cover letter requires that you craft an engaging pitch for your employer audience. Focused on emphasizing the unique value that you offer as a candidate, your cover letter draws the reader's attention by telling an evidence-based story about your most relevant qualifications and emphasizing how you can contribute to the organization.
To create your cover letter, set up your document in business letter format. This is a document that is single-spaced within paragraphs and double-spaced between paragraphs, and that follows specific conventions at the top of the document (i.e., the header and a few lines beneath the header).

To correctly format the top of your cover letter, include the following items in order, with a line of space between each item:
The exact header of contact information from your resume, formatted and stylized using the same method. You can simply copy and paste this from your resume's header.
The date of submission of when your letter will be sent, written in the format of Month Day, Year (e.g., January 1, 2020).
The name of the person you are addressing, their title, the name of the organization, and the address of the organization, each indicated on a separate line. If you do not have a specific name you are addressing, use only the name and address of the organization.
A formal salutation to the individual you are addressing (i.e., "Dear ..."). If you do not have a specific contact to address, use the salutation "Dear Hiring Manager:" or "Dear Recruiter:". Because a cover letter is written in a business letter format, the proper punctuation mark to use after your salutation is a colon (i.e., the ":" symbol) rather than a comma.
 
Here is an example of the format for the top of a cover letter:
Tomás Teacher

Culver City, CA | (555) 333-5942 | tteacher@ucsb.edu | linkedin.com/in/tteacher

 

May 1, 20xx


Dr. Judith Myers, Principal
Oakwood High School
4567 Hillside Drive
Carpinteria, CA 93013


Dear Dr. Myers:
Structure
Unlike the bulleted statements on a resume, a cover letter provides a more contextualized and targeted structure of information. Through this structure, you are able to share more detail about the most relevant aspects of your qualifications, through specific examples that showcase your experiences and transferable skills.
The body paragraph(s) of your cover letter can be structured as traditional paragraphs, or they can be structured as bulleted "miniature paragraphs." Regardless of your preferred structure, the strongest cover letters typically highlight two to four relevant themes within your qualifications, in an organized fashion.
Length
In total, a cover letter should be a maximum of one page in length and composed of three to five paragraphs, including an introduction paragraph, one to three body paragraphs, and a closing paragraph. It is acceptable to write a cover letter that is a little less than one page, but it is best to not write more than one page.
Similar to a resume, you want to use space as usefully as possible in your cover letter. When it comes to writing your story, every word counts.
---
Learn More
Throughout your career, you are likely to encounter some people who say that cover letters are not worth writing. Consider the value of cover letters for yourself by reviewing this LinkedIn article by Andrew Seaman, Do You Really Need a Cover Letter?