Job Search Strategies
Find Work You Want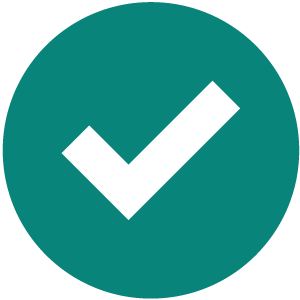 ​

Whether you are seeking a part-time job, internship, or full-time position to launch your career, looking for work can seem like a daunting task. To maximize your opportunities, it can be useful to adopt multiple strategies.
This page simplifies the process down to a few fundamental ways that people find positions to meet their priorities within their available time for job searching.

Learn how to practice #SafeSearch and avoid online job fraud so you Don't Get Scammed.
Search Online
Looking for Job Postings
Where are all the jobs? Though not all work opportunities are advertised online, recent studies by the Pew Research Center indicate that nearly 80% of job seekers use online resources to find open positions, and this is especially true in entry-level recruitment trends. However, because each employer posts positions on different platforms, at varying times of the year, for undisclosed periods of time, finding work online involves multiple tools and strategies.
Did You Know?
You do not need to meet all of the qualifications in a job description in order to apply to the position and receive an offer.
Recruiting trends indicate that employers rarely hire a candidate who meets all qualifications in the job description. Rather, employers are inclined to hire someone who meets most of the qualifications and demonstrates a strong fit to the organization.
If you meet at least half of the qualifications in a job description and you can make a compelling case for your candidacy, it is worth applying to.
For the best results, we recommend that you learn how to master online job search platforms, which often advertise a combination of full-time jobs, part-time jobs, internships, and other work opportunities. While many of these platforms are simple to use at a fundamental level, you will want to take advantage of every opportunity to manage your search efficiently, find postings that match your goals, and stand out among the competition.
Key Application Strategies
Applying to jobs online takes a concerted effort of planning, persistence, and belief in your abilities. Beyond these virtues, much of job searching can depend greatly on being in the "right place" at the "right time" in order to find, apply to, and secure a position that matches your goals. To simplify this process, review key strategies for any job search by clicking the items below.
As you submit applications, keep a close eye on your application-to-interview ratio. While this varies significantly for each labor market, common ratios for entry-level positions can range from roughly 10-to-1 to 50-to-1. If you sense that you are not receiving enough interviews, it may be useful to improve your Resume, Cover Letter, and LinkedIn, network to Make Targeted Connections, or simply re-evaluate your level of competitiveness for your job search goals.
Job Search Platforms
There are thousands of online platforms that advertise jobs. Which ones are best?
Like any tool, all job search platforms have unique advantages and disadvantages, and share certain similarities with other platforms. Some platforms use advanced technology that aggregates postings throughout the web all into one list of search results (similar to Google and other search engines), while other platforms are intended as exclusive posting boards for specialized populations.

Handshake: The Premium Job Search Platform for Gauchos
Handshake is the official platform for UCSB students seeking part-time jobs, internships, or full-time positions.
As a UCSB student, Handshake offers you an advantage over other job search platforms. Employers that post to Handshake specifically select UCSB as a university that they want to recruit from, giving you an exclusive space to connect with career opportunities.
Want to know the best news? You already have an account! Click the button below to login with your UCSB NetID or visit our Handshake Help Center to learn how to complete your profile, update your Career Interests, and start searching.
Additional Job Search Platforms
In most cases, you will want to utilize multiple platforms in your job search, in order to increase the number of postings that you can access. These tools should never charge you for services as a job seeker, but deceiving scams can occur on any platform and we encourage you to review our Don't Get Scammed tips so that you can detect potential red flags in advance.
To help you get familiar with job search platforms, we have organized the most important ones into categories for you to explore. Click below to see options.