Job Search Strategies
Find Work You Want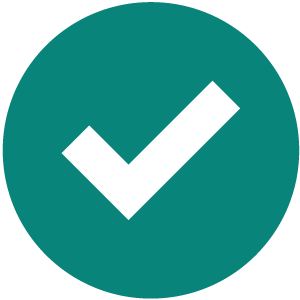 ​
 
Whether you are seeking a part-time job, internship, or full-time position to launch your career, looking for work can seem like a daunting task. To maximize your opportunities, it can be useful to adopt multiple strategies.
This page simplifies the process down to a few fundamental ways that people find positions to meet their priorities within their available time for job searching.

  Learn how to practice #SafeSearch and avoid online job fraud so you Don't Get Scammed.
Make Targeted Connections
Why Networking Matters
Often referred to as "networking," making targeted connections is widely regarded as key to reaching your career goals. In matters of employment, you may hear guidelines such as "your network is your net worth" and "the majority of positions are filled through networking." While the details vary in each instance, the concept of building relationships with specific people is a proven way to get you to your next step.
Many work opportunities can be found through connections, which usually requires that you take proactive initiative, make strategic decisions, and follow through with confidence. First impressions count greatly in all interactions, as does consistency in your "personal brand" building efforts to show others that you can be counted on. During these efforts, it is also important that you acknowledge potential cultural considerations (both personal culture and work culture) to inform your approach.
In essence, networking can be simplified into three core principles: Know, Like, and Trust. By following the tips below, you can learn how to become known, liked, and trusted by your target audience, to be considered for future roles that you strive to serve in. As such, it is useful to consider networking as a job strategy of its own, so that you can learn the nuances and the art of making targeted connections.
Did You Know?
4 out of 5 professionals consider networking as critical to career success.
According to a recent LinkedIn article, almost 80% of professionals consider professional networking to be important to their career success. In addition, 70% of professionals in an earlier survey were hired at a company in which they had an existing mutual connection.
Identifying Your Current Network
Networking may seem like a scary thought at first, but the reality is that you are networking with people every single day of your life. Whether you spend time sharing stories about your day with a friend or family member, liking someone's post on social media, or listening deeply to an interesting presentation, your focused energy toward other people creates a network of connection.
Before you begin introducing yourself to total strangers, start by identifying the people that are already in your network. These are the people who know you well personally, academically, or professionally.
Here are a few types of individuals who are within your current network:
Family (and their friends)
Friends (and their families)
Professors, teachers, and TAs
Supervisors and coworkers

Coaches, advisors and mentors
Classmates and team members
Student organization members
Individuals from extracurricular activities
Make sure to consider all of the people in recent memory who you have created a bond with. This could be people who you are actively in touch with or people who you could approach even if some time has passed since your last point of contact. There is always an opportunity to reconnect.
To move forward, you may want to build stronger connections with your current network. Ask these individuals about their careers, let them know about ideas you have had for your own career, and see if they know anyone to introduce you to who could help reach your goals. You may be surprised how much more there is to learn about your current connections!
Networking is less about "who you know" and more about "who knows you." Focus your efforts on building quality connections and deepening your relationships so that people can get to know you in a sincere and memorable way.
Expanding Your Network
Will there ever be a better time in your life to expand your network than right now? As a university student, you are likely quite motivated to explore your future options, and there are plenty of people who would love to help an aspiring student reach their career ambitions. With thousands of fellow students and alumni in your extended UCSB network, and thousands more who share similar interests or experiences with you worldwide, your opportunities to expand your network are very promising.

Establish a Goal
To grow your network, you will want to clarify a specific goal or objective that you are hoping to accomplish with the help of someone new.
Here are some example goals that you may seek to fulfill through your network:
Insight about working in a specific career path
Tips for finding work opportunities in a certain industry
Available work opportunities in a given field
Guidance to help with nuanced career decisions
General advice on getting started successfully within the workforce

Everyone has different goals when making new connections, so it is helpful to know what you are looking to gain. You will be more confident and direct when you know your goal before you reach out.

Choose a Strategy
Once you have identified what you hope to gain from of a new connection, it is time to begin strategizing. There is not one way to make new connections, but many different ways.
As you seek networking opportunities, pay special attention to the environments that make you feel most effective, in consideration of your interests, personality, strengths, values, or other aspects that you know about yourself through Self-Assessment.
Click below to explore a few ways to find your preferred networking environments.
You may feel comfortable in many of these situations, or you may choose to start with one approach that suits you best. There is no right way for everyone, but it is important that you invest time into making targeted connections in your preferred ways.
---
Give Your Greeting
When reaching out to individuals who do not know you, it is important to catch attention quickly. Rather than immediately asking a stranger for a favor, take steps to make your connection sincere.
Here are some items to cover in your initial greeting:
Who You Are: Briefly introduce yourself. This doesn't always have to be the complete introduction that we recommend to Attend Fairs and Events; shorten your introduction to your most relevant information.
What You Have in Common: Indicate if you both attended UCSB, share a common experience/interest, or have a mutual friend or connection. If you look to connect dots, you surely have something in common!
Why You Are Reaching Out: Let them know your goals and how they can help you reach them. Do you want to send them a few questions via email? Would you like to set up a short phone call? Would you like to meet them for coffee or lunch?

Click below to explore example greetings based on your preferred approach:
Lead the Discussion
For the best outcome, keep your discussion focused around your goal for expanding your network. Plan out some discussion topics and strong questions that show you have done a little bit of research in advance.
Because this is an opportunity to expand your network, be sure to also take time to explain your experiences, qualifications, and work interests. Building a new relationship involves some "give" and "take" in mutually offering input into a conversation.

As a guideline, ask questions that show your interest in the other person's background for 80% of your time together, and spend 20% of the time talking about yourself. The best networkers are the ones who get people talking about themselves to create meaningful conversations. Allow yourself to be respectfully curious and courageous to learn from someone's journey.
It is worth noting that if your goal is to find work by "cold" calling to contact Recruiters or Hiring Managers about opportunities, your discussion can focus more on pitching your qualifications than asking for advice. Know that this is less likely to build long-term connections. Thus, fewer people usually will be interested in this type of discussion but it can still be effective to be direct in this instance, for an upfront approach.

Close With Gratitude
Once your discussion is finished, give thanks to your new connection for their time and ask how you can stay in touch. Afterward, write a quick note or email to thank them in writing (review our tips to Always Follow Up).
Remember, you have the opportunity to meet new people every day. Take the opportunity to introduce yourself to someone new and learn from their experiences, whether it be on your next bus ride, with the person who sits adjacent to you in class, during your professor's office hours, utilizing technology platforms like LinkedIn, or in any other situation that you find yourself.
As social creatures, human life depends on connection, and our careers are no different. We have all heard stories of people who meet someone, strike up a conversation, and eventually get offered an internship or job opportunity. Stay open to new connections so that next time, that person is you.
---
Learn More
One of the best ways to make targeted connections and explore career options is to talk to people about their careers. See our tips to Do Informational Interviews for a step-by-step overview of this process!