Business + Entrepreneurship
Strive for Success

​

Are you someone who wants the very best out of a product or service?
Whether you enjoy working with numbers through calculations and forecasts, prefer to persuade others toward a specific goal, or have a natural acumen for identifying successful innovations, careers in Business + Entrepreneurship offer ample opportunities for the savvy student.
As the backbone of economic activity, people who pursue Business + Entrepreneurship are often driven to increase efficiency and profitability through roles such as finance, accounting, management, sales, real estate, operations, logistics, actuarial science, and quantitative analysis to predict future business models. Learn how you can jump-start your career in Business + Entrepreneurship and reach your highest potential.
Recent Postings
Click to view opportunities related to Business + Entrepreneurship in Handshake. Customize your filters and learn how to search for UCSB career success!

Meet Your Counselor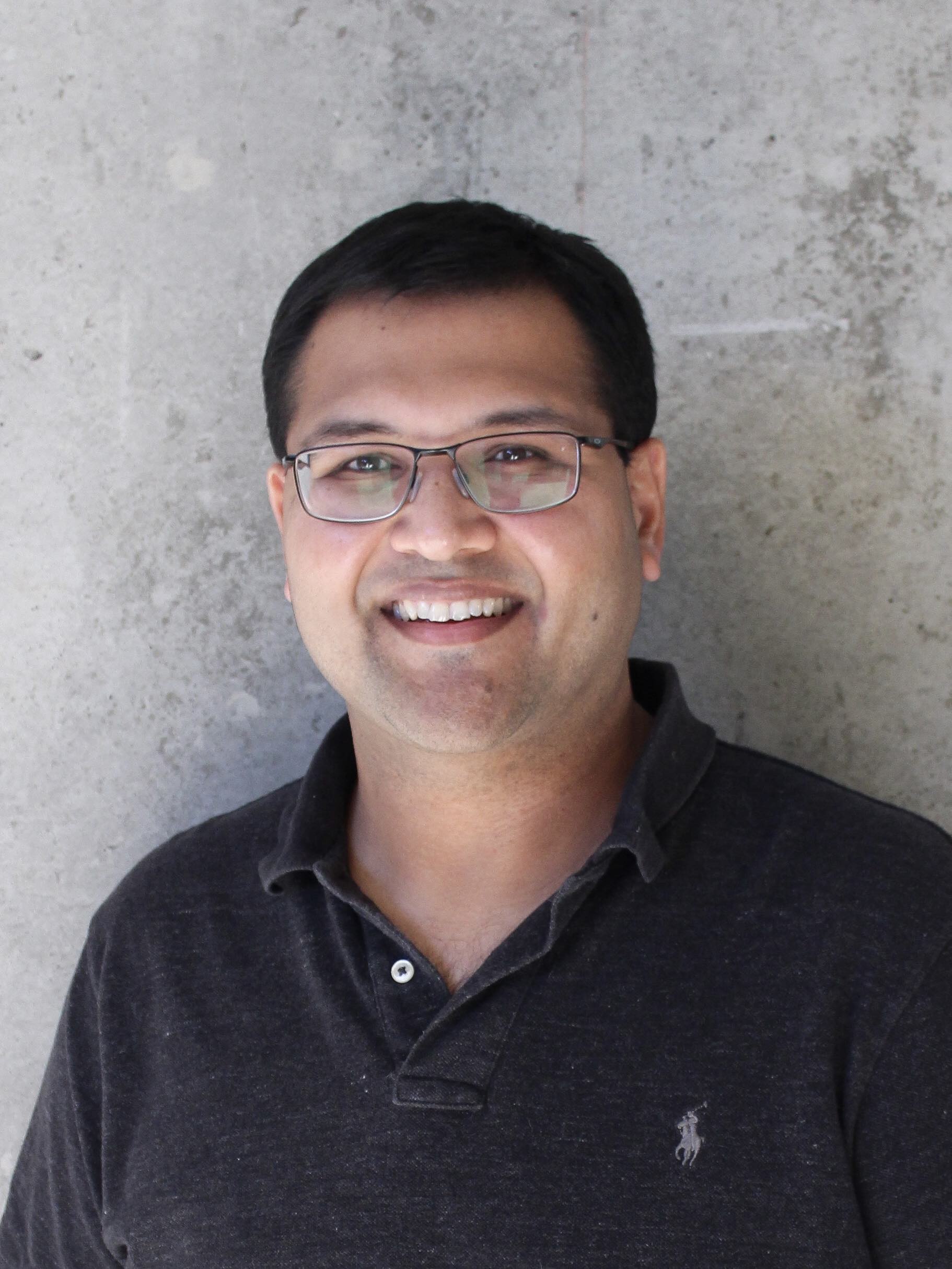 Vash Doshi
Career Counselor / Coordinator
Business + Entrepreneurship
How I Can Help
In his 1997 letter to shareholders, Jeff Bezos emphasized the importance of maintaining 'Day 1' mentality at Amazon: staying nimble, willing to experiment, and embracing failures. Day 1 mentality empowers you to focus on long-term gains and recognize that there is no linear path to success.
Consider me as your partner throughout the twists and turns of this challenging but satisfying journey to success. I am here to help you leverage your competitive advantage and realize your goals, no matter your major or interest area. Let's connect to highlight your experience, knowledge, and skills to kick off your career and carve your niche in the world of Business + Entrepreneurship!
Learn more about me
Business + Entrepreneurship Bookshelf
Get Hired: Finance
For complete information on job search strategies, resumes, cover letters, LinkedIn, interviews, and more, review our starter tips to Get Hired in all careers as well as the specialized tips on this page.
Stepping Toward Job Searching
The goal of discovering options and gaining experience is to eventually get hired into a company or occupation that aligns with your goals. Throughout your job search process, always invest time into researching employers and industries in order to understand the context of what they do and define what you have to offer for their needs.
There is no straightforward career path to obtain a full-time job in finance; connections play a pivotal role in getting started. Because multinational finance companies do not actively recruit at UCSB, you must work on building your network proactively. To learn how to make targeted connections successfully, be sure to review our Job Search Strategies page.
Use the following information to begin researching sample employers and considerations when applying for finance jobs; however, note that this not meant to be a comprehensive list of all possibilities.
Overview of Finance Employers
Because finance offers various industries to work within, it is helpful to define which companies you are interested in working for. If you are planning to live in a specific location, conduct research on financial companies that are prominent in the state and region.
Click below to see examples of companies you can work for, both nationally and locally.
There are three different areas of banking and finance: commercial banking, corporate finance, and investment banking.
Commercial banking includes common large-scale banks, such as Wells Fargo, Chase, and Citigroup. However, this also extends to medium and small banks which can be state or regionally specific, such as Community West Bank, or Montecito Bank and Trust. For additional banks, check out the Vault Guide to Top 50 Banking Employers.
Nearly all companies have a corporate finance division aimed at managing, planning, and investing in their financial resources as a whole. Brainstorm a list of brands you like, from clothing to games to stores to sports. Each of those organizations has a corporate finance division. Sample employers include Oracle, Lockheed Martin, Amgen, and Target.
Investment banking employers typically fall into two categories: bulge bracket and boutique banks. Bulge brackets are multinational, brand-name banks that manage billion-dollar transactions and have offices globally. Sample bulge bracket employers include: Goldman Sachs, Morgan Stanley, J.P. Morgan, Bank of America, Merrill Lynch, Barclays Capital, Credit Suisse, Deutsche Bank, Citigroup, and UBS. Boutique banks specialize in certain areas of investment and usually manage smaller scale deals. Sample boutique banks include: Blackstone Group, Greenhill, Houlihan Lokey, Jefferies, JMP Securities, Lazard, Piper Jaffray, Moelis & Co., Thomas Weisel. For more specific companies in this industry, check out Vault Career Guide to Investment Banking and Vault Career Guide to Leveraged Finance.
Consulting also has large-scale firms and boutique firms. Larger firms include employers such as Accenture, Bain & Company, Boston Consulting Group, Deloitte, EY, and McKinsey & Company. Research the boutique firms that focus on a specific area of consulting you are interested in, such as management or operations. For more specific companies in this industry, check out the Vault Guide to Top 50 Management & Strategy Consulting Firms.
There are three different areas of investment management: financial services and wealth management, private equity, and venture capital. Each area consists of larger national or global firms, as well as medium and smaller firms which may focus in a specific area.
For financial services and wealth management, common national firms include Charles Schwab and Edward Jones, while regional or boutique firms include Legg Mason, Janney Montgomery Scott, Ameriprise Financial, and Raymond James. For more specific companies in this industry, check out the Vault Career Guide to Wealth Management.
In private equity, common mega funds or large firms include Apollo Management, Bain Capital, Blackstone Group, Carlyle Group, Goldman Sachs Group, Hellman & Friedman, Kohlberg Kravis Roberts (KKR), and Oaktree Capital. Middle market employers include American Capital, Ares Management, Fortress Investment Group, Golden Gate Capital, Gores Group, Leonard Green & Partners, Madison Dearborn Partners, Platinum Equity, Silver Lake Partners, Sun Capital Partners, and Thomas H. Lee Partners (THL). For more specific companies in this industry, check out the Vault Career Guide to Private Equity.
Common venture capital companies are Accel, Andreessen Horowitz, Benchmark, Index Ventures, Sequoia Capital, Bessemer Venture Partners, Founders Fund, GGV Capital, and IVP. For more specific companies in this industry, check out the Vault Career Guide to Venture Capital.
Common Application Timelines
For global finance companies, determine your application deadlines in advance, because these typically open earlier than most job seekers anticipate.
Specifically, applications are usually due one year in advance of a position's start date (i.e., for summer internships, applications are usually due the summer after completing your second year at UCSB; for full-time positions after graduation, applications are usually due the summer after your third year at UCSB). Interviews are usually conducted in the beginning of fall quarter, sometimes even before school starts at UCSB.
If you miss the early recruitment deadlines, it is still possible to apply during fall quarter; however, you will most likely need to apply to "boutique" firms that are small or mid-sized.

Investment Banking Timeline
Because investment banking operates on its own schedule, it is important to stay aware of specific timeframes if you are applying within this area of finance.
Click below for suggested steps to prepare for recruitment within this field.
Finance Rotational Programs
Rotational programs in finance provide you with the opportunity to rotate between different units and enhance your understanding of the daily operations performed within a specific department. This provides you with an opportunity to help determine what you like best.
The duration of these rotational programs can vary in time, some being short-term (i.e., six to nine months) while others being as long as 18-24 months. Employers that offer finance rotational programs include, but are not limited to, Aetna, Capitol One, Disney, Dupont, Lockheed Martin, Microsoft, and Southern California Edison.
Case Interviews
The case interview is an interview format that is commonly used within consulting firms, in which the interviewer evaluates your analytical thinking skills through case studies. Interviews for finance positions often involve case interviews to assess your logic and communication abilities.
Here are some tips to succeed in case interviews:
Prepare early: Start practicing interview questions (especially the logic portion) at least a couple of months before your interview. Summer is a perfect time to begin reviewing different types of cases and become familiar with various frameworks to utilize.
Be ready: Case interviewers often ask about a new situation that is outside of your area of expertise. The goal of this is to understand how you think; you are not expected to know everything but you should show them how you solve a problem using different theoretical frameworks. Be aware that they may ask follow-up questions that are in-depth.
Communicate clearly: Demonstrate that you are a good communicator and listener by asking clarifying questions. Do not be afraid to seek out more information if you feel you need it; this can be seen as a positive quality in a new employee. You can use scratch paper to organize a response before presenting your answer. Think of this as a "mini presentation," in which the more clearly you present the information, the better it is.
Know the industry and company: You may be asked questions about what is currently happening in terms of the market and recent trends. It is important that you are up-to-date on your knowledge and that you feel confident about the information that you will provide. Do your research, and share what you know.
Summarize your conclusions quickly: Due to limited time for each case, it is important to be able to quickly summarize your recommendations. While it can be challenging to synthesize all of your considerations out loud, a useful goal is to provide your answer in less than a minute.

In addition to the tips above, there are many more resources for in-depth knowledge and guidance on specific types of financial interviews. Here are some starting points:
Want Emails on This Career Path?
Subscribe to Your Future in 3 Easy Steps
Do you want to receive success tips, jobs and internships, and events for these interests? Go to your Career Interests in Handshake and check the box for Career Path emails on Business + Entrepreneurship!
Login to Handshake to subscribe now, or see how to Update Your Career Interests >>