Interviews and Offers
Crush Your Interview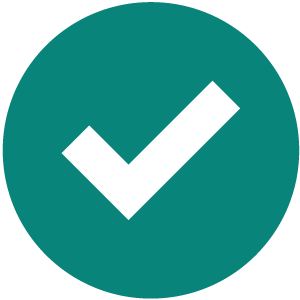 ​
 
You have applied, waited patiently to hear back, and now you have received an interview! This is a key stage of the hiring process that is often overlooked by applicants, yet integral to job offers. Embrace your interview by preparing in advance, similar to how you prepare for a final exam. Use this page to interview and respond to job offers with confidence.

   Preparing for an interview? Check out Big Interview or reserve a Private Interview Room through our Interview Skills service. Also, learn how to practice #SafeSearch and avoid online job fraud so you Don't Get Scammed.
Review and Negotiate
Reaching the Final Stage of the Hiring Process
For full-time positions--and even some internships and part-time positions--it is important to consider your negotiation strategies before you reach the negotiation stage of the hiring process. Before your first interview with an employer, you should do your research to identify a salary that aligns with the competitive rates and seems sufficient to meet your needs. 
Keep in mind that responding to and negotiating an offer can feel uncomfortable, risky, and unsatisfying, as we are trained from an early age to value win-lose situations. Because of this, the majority of job candidates avoid offer negotiation entirely, especially early in their careers. Employer surveys show, however, that most hiring managers expect entry-level candidates to attempt to negotiate a job offer and that there is usually some room for negotiation. It is very rare to lose an offer through an attempt to negotiate, as long as you maintain professional communication.
Before you rule out negotiations or steam ahead with a winner-take-all attitude, keep in mind that the "spirit of negotiation" is to meet the needs of both you and your employer. When you first receive an offer of employment, it may be tempting to accept right away, but it is best to take time to review the offer before officially responding. 
Receiving an Offer
Here are a few steps to take as soon as you receive an offer of employment. 
Thank Your Contact and Express Excitement
Regardless of whether you intend to accept the offer, begin by responding with gratitude and a general sense of positivity. 
Review the Offer in Writing
If you have been given a verbal offer, kindly ask if you can be provided with the conditions of your offer clearly defined in writing (e.g., job duties, salary, bonuses, benefits, starting date, work location). Plan to review each of these conditions at a later time before you give your final response.
Avoid the "Exploding Offer" and Discuss a Reasonable Deadline
Some employers may strategically pressure you into accepting your offer through a variety of "exploding offer" techniques such as: 
Asking you to accept verbally before a written offer is provided
Telling you that you have a short period of time to respond, such as 1-2 days (note that Career Services encourages employers who recruit at UCSB to give all students a minimum of 2 weeks to respond to an offer)
Indicating that they have extended offers to more candidates than there are openings, and that candidates are hired on a first-come, first-serve basis
Providing a signing bonus only to candidates who accept immediately
Be aware of these subtle methods that some employers may use to get you to accept. In almost every instance, it is in your best interest to avoid giving an immediate response, and to instead inquire about the date by which they need your response. Mark your calendar so that you get back to them on time, even if it is to ask if it would be possible to extend the deadline.
Understanding an Offer
As you review the conditions of your offer, follow these steps.
Research Your Worth
How much is your work worth to an employer? Use Salary.com, Payscale, or Glassdoor to obtain information about a competitive salary for similar positions in your region.
It may also be useful to talk with peers, mentors, or other contacts who work in similar positions, to get a sense of the competitive salary you should target. Another way to learn about salary is to research other job descriptions and save any specific postings that advertise a salary range. 
Calculate Your Take-home Pay
Your monthly take-home pay is not your annual salary divided by twelve or your hourly rate times forty. Federal and state taxes will be taken out of your paycheck. Use PaycheckCity to calculate your actual monthly or biweekly paycheck. A shorthand way to calculate your annual income is to multiply your hourly rate by 2,080, representing the number of hours in a typical full-time working year.
Factor in Your Cost of Living
Take the time to inventory your monthly expenses, prorating items like car insurance that come up less frequently than once a month. Each city and state can have very different rent, food, and transportation costs. Use Smartasset, Bankrate, and Nerdwallet to calculate the cost of living in different cities and states. 
Review Your Total Compensation Package
While most individuals focus on salary, additional items are included in some offers. These items make up your total compensation package.
For example, certain offers may come with a signing bonus, performance bonus, stock options, retirement funds that match what you invest, various forms of insurance, or other funds. Add your base salary to your estimated value of these items to give you a sense of the total offer. 
Note that these "extra" items are sometimes negotiable. Here is a short list of some potential negotiables you may want to consider asking about to increase the value of your total compensation package: 
Start date
Position title
Moving costs
Signing bonus
Vacation time
Stock options
Flexible work schedule
Technology needs (i.e. work phone or laptop)
Professional development funds
Transportation reimbursement

 
---
Learn More
Learn why your total compensation is more than your salary.
---
Identify Your Negotiation Goals
With salary and perks in mind, identify what you want most from your next position by creating a list of your "must have," "would be nice," and "not important" items. From this list, identify realistic goals for the negotiation. What do you need to feel 100% ready to give this position your best effort? 
After your research and reflection, you should feel more confident negotiating your offer to a reasonable counteroffer. A common guideline for full-time, entry-level positions is to ask for 10-20% more pay than the offered salary; some of these positions also have the flexibility to negotiate one or two perks in addition to the negotiated salary. If salary is non-negotiable, you may feel comfortable attempting to negotiate two or three perks. Of course, be mindful that each employer's flexibility will vary (e.g., employers in the private sector typically have less negotiation flexibility than public ones). 
Amid the many uncertainties going into a negotiation, remember that the best you can do is to provide evidence through research. You will never know if you never ask.
Discussing and Negotiating an Offer
Reaching a mutually beneficial agreement between you and your prospective employer may a lot of effort, but it is worth it in the long-run. Studies have shown that an employee's starting salary is the most significant indicator of earning potential within an organization. In other words, it is safer to assume that your starting salary will be closest to your ending salary within an organization, rather than anticipate frequent pay raises and promotions during your tenure.
As you prepare to discuss and negotiate, use these tips to represent yourself in a professional, confident, and respectful manner.
Begin the Negotiation Process
If you have asked for time to review a written offer, it is your responsibility to get back to the employer within the agreed timeframe. To start the negotiation process, respond with your requests/questions via email or phone. While either email or phone can be appropriate way to negotiate, it is usually in your best interest to choose phone to ensure clear communication.
Focus Your Negotiation Strategies on Evidence
Illustrate how your skills, talents, and potential to add value to the organization make you deserving of these added requests. Be prepared to show solid evidence to back up your facts.
Be Assertive, But Reasonable
On the one hand, you have been chosen from a pool of applicants, so you know you are a wanted employee. On the other hand, you should recognize that any employer can say "no" to a request and not all offers are negotiable, even in a market with high demand for qualified candidates. 
It is very rare for employers to retract their offers, but be reasonable in your requests and make sure the items you inquire about are important to you.
Be Willing to Compromise
Remember that this is supposed to be a win-win for both you and the employer. If the employer chooses not to grant any of your requests, you still have the option of accepting the original offer, provided you have maintained a positive, productive, and professional demeanor during your exchanges.
Get Your Final Offer in Writing
If new agreements have been made through the negotiation process, be sure to ask for an updated written offer. Having important information like this in writing will give you something to refer to in the future, should you need to remind your employer of your agreements.
Preparing for a Background Check
As you progress through your job application process, your employer may request to conduct a background check. This is a standard practice with many employers during the hiring process. According to the Federal Trade Commission, a background check covers the following areas of information about you:
Employment history
Education
Criminal record
Financial history
Online presence
 
Whether you are confident that you can pass a background check with no issues, unsure of what they will find, or worried about specific events in your past, it is essential to prepare for this process and learn how to discuss potential findings with an employer. 
In order to conduct a background check, an employer must first request your permission and receive your written confirmation. Common industries that conduct background checks include education, finance, healthcare, government, and information technology, however, some industries and employers do not conduct background checks as part of their hiring process.
If you are unsure what an employer will find in a background check, a good practice is to ask what information they will be looking for and research this information in advance. 
Here are some steps you can take to reach out to your employer:
Contact the employer's Human Resources department and ask what documents they will request
Talk with employees who are working or have worked for the organization
Review your driving record and check your credit score
Ensure that your social media is appropriate for the organizational culture that you are interviewing within
 
If there are any issues with these aspects of the background check, be prepared to give an explanation in case you are asked to do so. It is important to not lie to the employer; they are more likely to hire you if you are upfront and honest. 
For drug tests, it is important to know which substances are banned by your state or employer. An example of a substance that is commonly tested is marijuana. While marijuana is legal in some states, such as California, it is not legal at the federal level and in some other states. This is why it is essential to be aware of the state and national laws in regards to drug testing. Read this article on Pre-Employment Drug Testing Laws by State to find specific drug testing information. 
If you are concerned about aspects of your background check, inform your employer before they run your reports. If the employer does not run a background check, you are not required to disclose any background information. Should you have a criminal background, consider communicating it with your employer early to give you a chance to explain your situation, as well as promote your more relevant qualifications. Telling your employer in advance will give you an opportunity to explain and provide them an opportunity to understand. 
---
Learn More
For in-depth strategies about background checks, check out Glassdoor's Guide to Successful Job Searching with a Criminal Record for more information. For deeper information on negotiation strategies, review the Salary Negotiation Guide from Payscale or go to Big Interview to view extensive Negotiation Curriculum under the Learn menu.