The First Day
Succeed at Work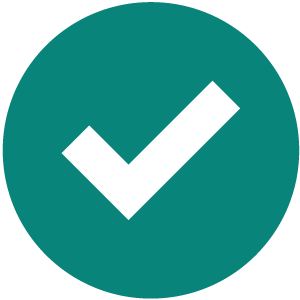 ​
 
You've taken all the steps to getting hired, and now the real work begins! Entering a new position is no simple task. With new people to meet, environments to adapt to, and processes to learn, it takes your full commitment and effort to maintain a high level of performance, day-in and day-out. 
Fortunately, there are a number of steps you can take to help you be effective. Use this page to prepare for workplace success, beginning on your first day and continuing throughout your career.

  Learn how to practice #SafeSearch and avoid online job fraud so you Don't Get Scammed.
Grow Professionally
The Importance of Professional Development
Though you may not be at school, your continued growth, learning, and development is key to your professional success. Many employers suggest that your degree is merely the starting point to the life of learning that lies ahead of you at the start of your career. Use this philosophy early and often in your career, and you will find yourself moving forward. With an attitude of curiosity, you can easily discover many of the well-known opportunities that are available, both inside and outside of your current workplace.
Formal Professional Development Opportunities
To work toward your goal, you may find it useful to develop specific skills, knowledge, or experience. For some career paths, there are very specific steps that are necessary (e.g., earning a J.D. and passing the Bar Exam to practice law or obtaining a CPA to practice accounting). For other career paths, the steps to move forward are more flexible and can be guided by your personal strengths, interests, or specific organization's needs.
Here are some formal professional development opportunities to look for:
Membership, conference attendance, or leadership roles with professional associations
Certificates and certifications
Formal trainings and courses
Advanced degrees
Informal Professional Development Opportunities
Because professional development is more than just checking off a to-do list of accomplishments, it is helpful to adopt a "growth mindset" at the start of your career to seek additional ways to grow. 
Be open to new ways to learn, challenge yourself, and gain feedback, not just in formal situations but also in everyday opportunities. With an open mind, nearly every interaction, task, or situation can provide valuable learning that can help you develop your abilities. 
Here are some additional professional development opportunities to look for: 
Read related articles, journal publications, and books
Follow related people and organizations on social media, and engage with their posts
Ask for feedback regularly from your supervisor and colleagues
Set individual goals for yourself annually with your supervisor, and track your progress
Strive to communicate with clarity and consistency in all interactions with others
Additional Advice and Support
If you would like to explore opportunities for professional development in your specific position or organization, there are usually many people who can offer suggestions. Consult with your supervisor, colleagues, or human resources department to get a sense of the types of professional development that is available. In some instances, organizations provide financial support for specific opportunities.