The First Day
Succeed at Work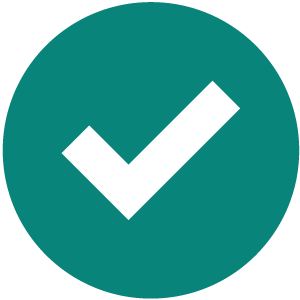 ​
 
You've taken all the steps to getting hired, and now the real work begins! Entering a new position is no simple task. With new people to meet, environments to adapt to, and processes to learn, it takes your full commitment and effort to maintain a high level of performance, day-in and day-out. 
Fortunately, there are a number of steps you can take to help you be effective. Use this page to prepare for workplace success, beginning on your first day and continuing throughout your career.

  Learn how to practice #SafeSearch and avoid online job fraud so you Don't Get Scammed.
Contribute to Work Culture
Identifying What Matters
Just like any culture, workplace culture has a set of expectations, habits, and traditions. An increasing number of workplaces use the organization's mission or values statement to guide certain aspects of their culture, so be sure that you are familiar with this information. 
In addition to specific statements made by an organization about its workplace culture, there are many common themes amongst workplace cultures in the United States.
 
Timeliness and Reliability
Just like when you are in school, workplaces expect that employees are on time and deliver on their commitments. Make sure that you are aware of this for meetings, deadlines, projects, and any other work responsibilities that you agree to. Your words are taken seriously, and others rely on your commitments.
For this reason, be careful of procrastination. Unlike school when procrastinating on a paper or exam may allow you to get by with a "passing grade," most workplaces rely on you to perform quality work with all of your commitments. In very collaborative environments, the progress of your work can affect your colleagues.
Professional and Appropriate Communication
Your choice of words shapes how others understand you in the workplace. While you do not need to strive for perfection or feel the need to turn into a "robot" when communicating at work, it is helpful to view work as a place to communicate a polished version of yourself.
Abide by the guidelines or policies set by an organization for communication, and know that there is sometimes a dedicated "time and place" for certain types of communication (e.g., staff meetings, 1-on-1 meetings with your supervisor, social gatherings). It is best to keep conversations focused on work-related topics, even if you are also friends with coworkers outside of work. 
To ensure that your communication is professional, avoid inappropriate humor, casual slang, and curse words. Be mindful of personality and communication differences between yourself and your coworkers. When communicating, be clear, ask questions, and avoid sensitive topics (see below). Most importantly, be respectful in all situations.
Politics, Romance, Spirituality, and Substances
Because some aspects of life cause humans to form strong beliefs that are not always relevant for the workplace, it is best to avoid certain topics. In general, conversations that relate to political views, your personal romantic life, your spiritual beliefs, or alcohol and drug consumption are among these sensitive topics. 
If a sensitive topic arises in your workplace, the safest decision is to stay neutral and open. The culture around these topics may vary from person-to-person, but because they tend to be viewed strongly by others, always be cognizant when you decide to disclose this kind of personal information in the workplace.
Email Etiquette
Did you know that the average full-time employee sends and receives about 100 emails per day? Managing our inboxes has become a skill that is critical to success in most modern workplaces, and there is a certain sense of etiquette that is often expected.
Though this does vary for each position and organization, it is good etiquette to reply within 24 business hours to emails that you receive. If you know that more time will be needed to provide a thorough response, reply within 24 hours to give a brief update and then state that you will get back with more information soon.
In addition to maintaining a reliable email response time, pay attention to detail when writing subject lines, salutations (e.g., "Dear Paulina"), the content of your emails, and your email signature. While some professionals pay more attention to this than others, it is best to write emails that have a clear message, positive tone, and grammatical accuracy.
It is also important to be aware of who you intend to email, so make sure that you understand when it is most appropriate to "Reply" or "Reply All" on a group email or include recipients as direct recipients of the email versus "CC" or "BCC."
---
Learn More
Review Vault's Guide on Email Etiquette for further guidance about emailing professionally at work.
---
Appreciation of Diversity, Equity, and Inclusion
On any given day, you may be interacting with professionals and clients with varying age, gender identity, socioeconomic status, culture, family life, spiritual beliefs, personality preferences, communication style, and more. 
In each of your interactions, it is important to be mindful of the similarities and differences that make up the diverse workforce that you play a part in. While you do not need to be an expert, most workplace cultures expect you to be respectful toward others, remain open to feedback, and seek opportunities to grow your understanding and appreciation of diversity.
Sense of Positivity
The energy that you bring to work makes an impact on workplace culture and on your own performance. Mind and body willing, allow yourself to project a positive attitude, use positive body language, and choose positive words in your daily activities at work. 
Though many aspects of work can become draining or discouraging, do your best to respond to difficult situations in a tactful and constructive manner. Avoid opportunities to gossip or complain, especially when it involves other people who are not present to defend themselves.
---
Learn More
Browse WorkLife for workplace happiness tips and review Vault's Workplace Issues for more success strategies.