LinkedIn
Connect With LinkedIn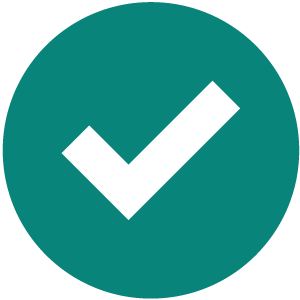 ​
 
LinkedIn is one of the most powerful platforms available to connect you with professionals from across the world. It can serve as your "professional Facebook," online portfolio, and career search tool, all in one. 
Most individuals create a basic profile and stop there, but LinkedIn can be used for much more. Learn how to set up a strong profile, grow your network, receive updates about your field or industry, and get noticed for future opportunities.

   Learn how to practice #SafeSearch and avoid online job fraud so you Don't Get Scammed.
Grow Your Connections
People You Know
To grow your network of connections, begin by connecting with people you already know. LinkedIn uses various forms of technology to suggest people you may want to connect with, which you can use as a starting point.
Be sure to consider people in your immediate network, such as professors, TAs, supervisors, coworkers, classmates, and other professional connections. There are no rules for who can or cannot be in your LinkedIn network. You can include friends and family members if you wish, but take a moment to consider the potential impact of combining your personal and professional reputation into one platform.
Through the people you know, you can connect with more people, and the power of LinkedIn is unleashed. Expanding your professional network on this platform will allow you to develop strategic and meaningful relationships for your career.
PRO TIP
The more people you connect with, the more opportunities can come your way, however, it is best to avoid a network of meaningless connections. Your network is most useful when it focuses on people who know you or who share similar interests.
UCSB Alumni
Have you ever wanted to find people who have been in your exact shoes and found their way into interesting and exciting career paths? One of the best ways to simultaneously develop your network and explore career options with your UCSB degree is to utilize the "Alumni" feature on LinkedIn. 
Through this feature, you can find people who have sat in the same lecture halls as you and moved on into exciting careers. To get started, search for "UC Santa Barbara" in the master search bar of LinkedIn and click on the UCSB school page. From there, select the Alumni tab and begin searching!
Because UCSB generates thousands of new alumni each year, there are thousands of alumni in this database and you will get the most benefit when you are intentional about who you want to find. Customize the available options to filter for topics such as Keyword, What They Studied, Where They Live, Where They Work, and more.
Click below to see some common alumni search scenarios.
Because this tool is quite advanced, you can use it for a number of different scenarios based on who or what you are interested in learning about. Allow yourself some time to explore different searches and filters so that your results are meaningful; you can combine keywords and filters, and even narrow down the results based on graduation year from UCSB.
 
Adding a Connection Note
Once you have found an alum with whom you want to connect, review their profile and then click the button to connect with them. Be sure to add a personalized note in your connection request to introduce yourself, share what you have in common, and explain why you would like to connect.
Here is an example connection note for UCSB alumni:
Hi Carter, I see that you graduated from my current university, UCSB--go Gauchos! I am a computer engineering major and would be excited to hear more about your work with NASA. Would we be able to connect so I can ask you a few questions about your work and how you chose your career path? I would greatly appreciate your time! Regards, Li Wei
Did You Know?
UCSB has over 175,000 students and alumni on LinkedIn.
UCSB alumni are often enthusiastic about meeting with current students and offering their advice on navigating careers. Because they share the Gaucho experience with you, alumni can be useful for helping you connect to the world of work.
Click the button below to explore the power of UCSB Alumni on LinkedIn.
Search UCSB Alumni on LinkedIn
Recruiters and Hiring Managers 
Connecting with people who have hiring authority requires a uniquely targeted effort on LinkedIn. To begin, use the master search bar on LinkedIn to search for people and use all filters to narrow down your search. 
In this instance, you will want to search your second- or third-degree connections, not simply the people with whom you are already connected (e.g., your first-degree connections). Most recruiters indicate their Industry as either "Staffing & Recruiting" or "Human Resources," so be sure to use these filters and then narrow down your results by company and location. Consider your search strategy: are you focused on a specific industry, company, or location?
 
Making the Connection
When you are ready, it's time to start connecting! Because you want to leave an especially positive first impression on prospective employers, add a personalized note in your connection request to introduce yourself, share a brief overview of your qualifications, and explain why you would like to connect.
Here is an example connection note for recruiters and hiring managers:
Dear Angela, I found your profile through Lockheed's LinkedIn page and wanted to introduce myself. I am an electrical engineering undergrad at UCSB and am interested in learning more about Lockheed to see how my background might fit future openings. I can tell you more about my experience after we are able to connect. Regards, Lupe
Other Professionals
There are many additional types of professionals that you can incorporate into your LinkedIn network. Additional connections can include professionals you met at a networking event, professionals you have not met but share similar interests with, and even other types of professionals. No matter who you connect with, always remember to add a connection note.
Here is an example connection note for professionals you met at a networking event:
Hi Adriana, It was great speaking with you at the Intel Tech Talk last week. Your role at Intel sounded really interesting! I would love to learn more about it and your career path that led you there. Sincerely, Evan
Here is an example connection note for professionals you have not met:
Hi Sumit, I am reaching out because I saw an opening at J.R. and believe that it would be a great fit for my skills. I am currently a social media strategist for a digital marketing agency in town. It is a fun role, but I am ready to move forward. Could we connect so that I can hear about your experience and learn about marketing at J.R.? Warmly, Victoria
PRO TIP
In every scenario in which you are connecting with someone new, tailor your connection note to communicate your intentions. A good connection note offers a brief introduction about yourself, identifies something you admire or share in common, and articulates your reason for connecting.
Following Up With Your Connections 
When you are connecting with people who you do not know, it is important to anticipate the next step in advance. Here are some common follow up scenarios.
Respond in a timely manner and keep the conversation going. Try to take it offline by suggesting to talk over the phone or meet for coffee. 
Review your connection request with what information you wanted to gain. Send them a message within one or two days to thank them for connecting and to revisit your specific questions. They may be waiting on you to make the first move.
Unfortunately, not everyone is active on LinkedIn, and not everyone chooses to accept all of their connection requests. Do not let this get you down; this is part of the process. There are more fish in the sea.
---
Learn More
Check out our Job Search Strategies page for complete tips about networking for targeted connections, and see our Career Exploration page to lead great conversations through informational interviews.