Career Exploration
Find Your Future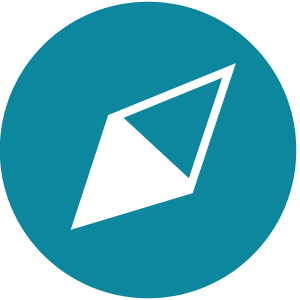 ​
 
Are you looking for a career direction to point toward? If so, you've found a great starting point.
Informed career decisions benefit from in-depth research to obtain an understanding of day-to-day experiences, types of people you might encounter, labor market outlook, key qualifications, work environment, regional location, starting salary, upward mobility, and more.
Combined with insights gained through self-assessment and major-related investigation, use this page to gather information on occupations, industries, fields, and employers that match your goals.

  Interested in careers that relate to your major? Use our Majors and Beyond page to supercharge your search.
Do Informational Interviews
Uncovering the Art of Career Conversation
Gathering information from career resources and job descriptions can be a valuable way to research career options. However, there is still more to the story.
Once you have narrowed your list of options to a few careers of interest, your next step is to connect with professionals willing to share their career experiences and offer advice to someone getting started. You may not consciously recognize it, but you conduct similar interpersonal research daily when you ask a friend for suggestions about a good restaurant, read reviews online about a new product, or talk to family members about their day.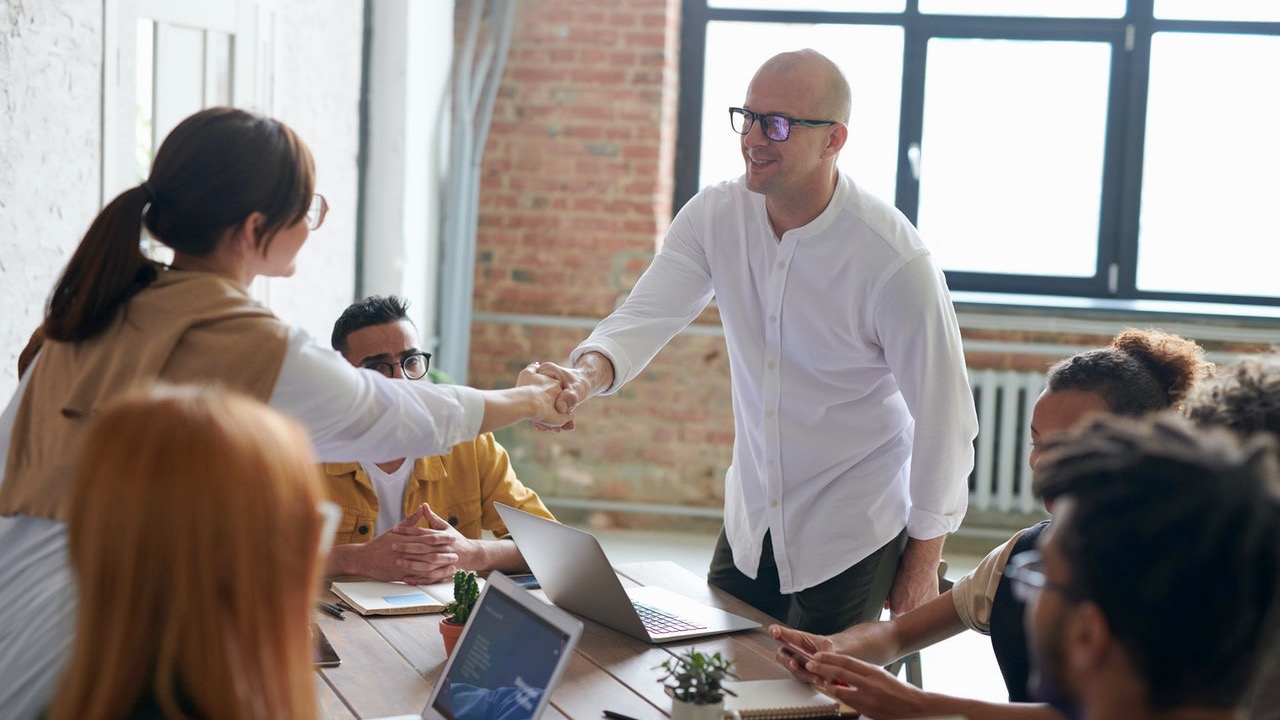 Conversations about careers, also known as "informational interviews," give you personalized insights and advice and help you practice your professional communication skills and build your network. Following the tips on this page will increase your opportunity to establish a strong connection with a professional and develop your relationship over time. In many cases, creating connections through informational interviews can lead to new job opportunities in the long term.
Conversations about careers can feel scary at first, but don't let that stop you. There will never be a better time to use your "student badge" to embrace the role of a learner and appeal to an experienced professional who is eager to offer advice for a Gaucho getting started in the workforce.
Finding Someone to Speak With
While it is natural to feel nervous when asking someone to share their career experiences, most professionals are flattered by a student's respectful request for advice. You may fear being rejected or embarrassing yourself through this interaction; however, reaching out to someone new and initiating a conversation is a helpful way to expand your professional comfort zone.
To collect a range of perspectives, it is best to speak with multiple professionals who work in roles that interest you. You may want to consider their length of time working in the field, the specific employer they work for, the educational background they graduated with, and the area of specialization they focus on as critical factors that influence all professional's vantage points.
Begin by asking your immediate connections, including family, friends, professors, instructors, advisors, classmates, and alums connections, if they know someone employed in the career you are considering. If they know someone, ask if they would be willing to introduce you or provide you with their connection's contact information so that you can reach out and mention that they referred you. It can be advantageous to note that a mutual connection referred you when possible.
If you cannot reach someone through a mutual connection, there are many other ways to find your desired contact. UCSB alumni (as well as fellow students) can be reached through many professional platforms, and many of them are willing to speak with you about their career experiences. Though you can also speak with someone unaffiliated with UCSB, Gauchos are more likely to help fellow Gauchos. They are often more likely to respond because you share a common educational experience.
You can find hundreds of thousands of Gauchos using the platforms linked below.
Many other types of professionals may also be able to provide valuable insights to support your career exploration. Check out our Upcoming Events that feature special guests, such as speaker panels, mixers, networking events, and student organization meetings. In these sessions, pay attention to individuals' likes and dislikes, advice for career success, and any opportunities to get involved. You will want to have this information when you introduce yourself to begin a conversation.
What are informational interviews, and why do them? Learn from the experts about what to say, what NOT to say, why these interviews provide excellent training, and more.
Want to take a deeper dive into the actual value of informational interviews? Watch this video from Stanford Design Lab to see the full story behind this life-changing conversation.
---
Introducing Yourself
Once you have found contact information, introduce yourself via email, LinkedIn Connection Request, or phone call. Your goal is to briefly explain who you are, why you are reaching out, and what you seek from them.
It is essential to tailor your message to each individual to showcase thoughtfulness and avoid coming across as unsolicited spam. You may want to indicate that you are hoping to ask them a few questions for their advice, but be sure to make your request quick, simple, and easy in respect of their valuable time.
Conversations can occur via in-person visits (e.g., at their office, a coffee shop, or a safe public meeting space), virtual platforms, phone, or even direct messaging. Typically, the more interpersonal formats are more advantageous but offer options so that they can choose their preference.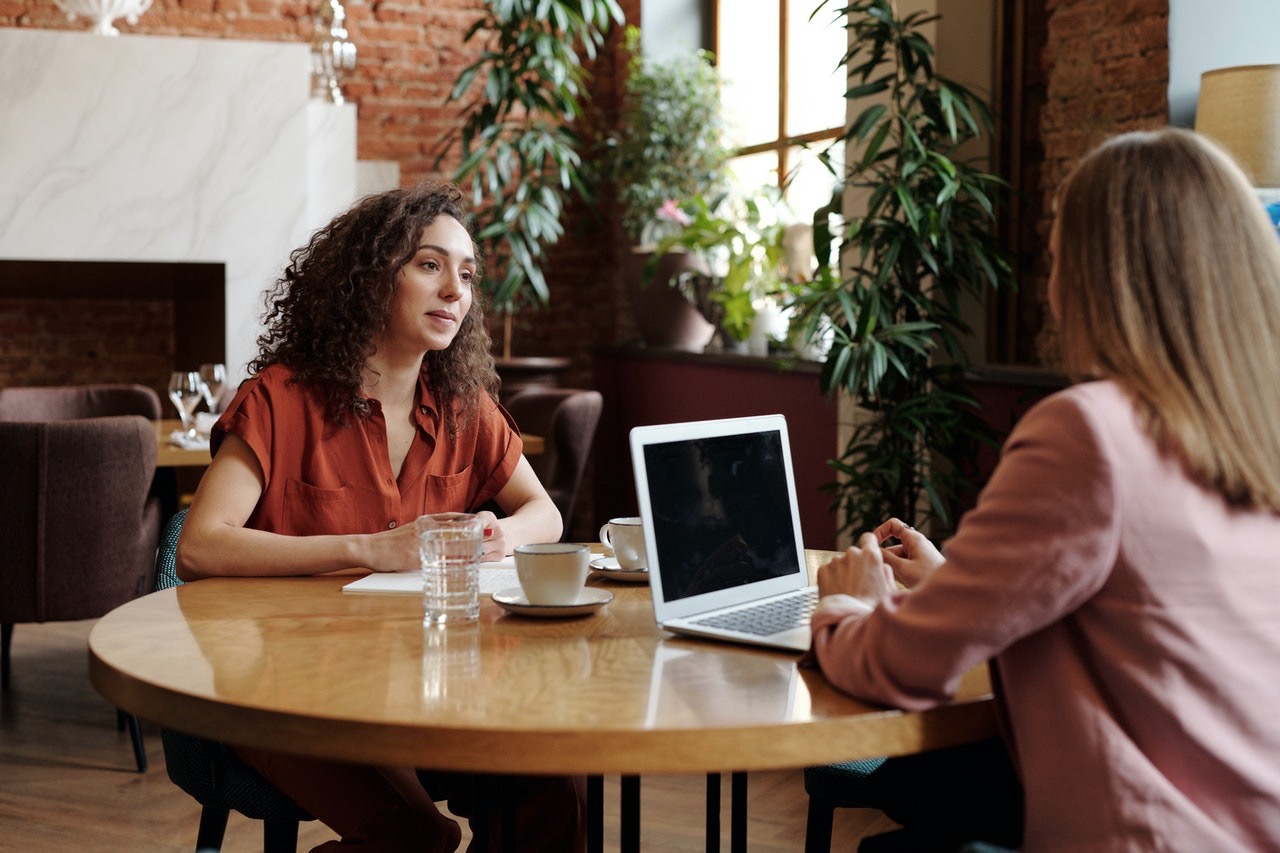 If you reach out, it is helpful to have a LinkedIn profile that makes a solid first impression, so be sure to check out our tips on LinkedIn for further guidance. Also, consider polishing your email signature (i.e., you can include your LinkedIn profile URL beneath your name) and voice message recording before reaching out to any professional contacts.
Remember, you are trying to initiate a conversation with someone who could help you in your long-term future, so professional communication and first impressions are critical.
"Hello, my name is Juan and I am a friend of your former professor, Maria Martinez. I am reaching out because I am doing some research on the field of interior design and Laura mentioned your name to me as a helpful resource. If I met you at your office or over coffee during a time that is convenient for you in the next two weeks, would you be able to offer 20 minutes for a brief consultation?"
"Hi, my name is Olin and I am a student at UCSB. I am getting started in the field of technical sales and found your profile on Gaucho Network, where you are listed. I was wondering if you would be willing to help me by telling me a little about your job. I would be happy to meet in-person or virtually via webcam/messaging."
"Hello, my name is Sandy and I am currently studying at UCSB. I saw your LinkedIn profile and thought your firm might be a good place to start in my research on the field of city planning, which I have been exploring recently through independent research with our Department of Geography. I was wondering if someone in your firm might be able to meet with me for 15 or 20 minutes before the end of the month to answer some questions I've written up about your field?"
Hosting the Conversation
Be the Host
When you set up an informational interview, you are the host of the conversation. This means that you need to come ready to take the lead in guiding discussion topics and managing time. Imagine that you are the host of a talk show, and your new connection is the guest -- it is your job to make them feel special!
Do Your Research
To prepare for success, research your connection's occupation, field, industry, and employer before you meet. Browse Career Resources to learn about many of these items (see below for IBISWorld and Vault) and other creative ways to gather information, such as searching recent news articles for trending topics related to your connection's form of work. This will help you compose specific questions that show some prior knowledge rather than general questions that can come off as rather basic.
Prepare Good Questions
Choose 8-10 questions that are important to you, showcasing good critical thinking skills with each question's depth and phrasing. Consider allowing for time to ask follow-up questions when appropriate. Make sure to avoid sensitive topics, such as their salary or finances (however, it is generally acceptable to inquire about typical entry-level, mid-level, and senior-level salaries within a career path).
How did you get started in your career related to the education, experiences, and skills you gained?
What advice do you have for someone exploring this type of work? Which skills or knowledge areas are most important to prepare for entry-level positions?
How were you involved while you were in school? What do you recommend I do to be involved?
Who or what inspires you to do this type of work? How do you know that it suits you?
Looking back at your career, what did you wish you knew before beginning?
Ask a question based on your values (e.g., if you want freedom in the job, ask how much space they have)
What is a typical day like in your position, field, and industry, including the types of projects that your work entails?
What are the most rewarding and challenging aspects of your job?
What are the most significant problems/decisions that your work focuses on, and which skills/strengths are helpful for long-term success?
How much do students' academic major/discipline and GPA impact their competitiveness in their future job search in this area of work?
How did you find this job, and how do most professionals find jobs in this field?
What are the important professional organizations in this type of work? How do they serve members?
Do applicants in your field pursue further education or training to become more competitive? If so, which programs are most beneficial, and at what point in this career are they most useful?
Could you describe the kinds of interactions you have with others in your organization and with others outside your organization?
What are the common hours of a daily work schedule in this area of work? Is overtime common? Is there flexible scheduling?
How much travel is involved in your work?
What kinds of professional training/support are given at your work?
Know How to Close
To end your conversation, it can be particularly beneficial to ask if they can recommend an additional person for you to speak with to help you continue to learn about the profession. When practical, this question provides you with a new lead to follow up with and build your network even further.
Meeting Your Contact
When the time comes for you to meet with your contact, follow these guidelines to ensure a successful experience.
Following Up and Staying in Touch
Write a Thank You Note
Within 24 hours after your conversation, write your contact a brief thank you note to express your appreciation for their time and wisdom. This is good business etiquette and a valuable habit to cultivate when somebody invests time into your development.
If you have not done so, consider asking your contact if they know of other professionals in the field who you should talk to for additional information, or ask about a future occasion to follow up for an opportunity to shadow them in their job. This is your chance to set some foundations for future communications!
Dear Meredith,

Thank you so much for speaking with me yesterday at the Disneyland Resort in the Guest Relations department. I greatly appreciate you taking time out of your schedule to share your insights and personal advice with me for getting started in the tourism and hospitality industry, and specifically the work that Disney does to create premium guest experiences.

I learned a lot yesterday, especially about the operational side of Guest Relations which I plan to pursue after graduating from UCSB. I especially enjoyed your comment about the value of strong customer service as a means of establishing long-term relationships with resort visitors.

Thank you again for your generous time and effort -- I look forward to keeping in touch.

Sincerely,
Josephine Gallo
Stay Connected
Send your contact a Connection Request on LinkedIn and keep in touch when you have future career updates or you are actively searching; they may become one of your more valuable advocates. If you took good notes about their advice in the conversation, this might come in handy when writing to them in the future, as you refresh your memory on critical tips they offered or projects they were working on.
Review and Reflect
With an investment of time and attention, conducting informational interviews can help you learn about careers, grow your professional network, and lead you to opportunities to gain experience through shadowing, volunteering, interning, or even landing your next job.
Take this moment to reflect and consider how you want to move forward before taking the next step in your career exploration.
As daily life progresses, stay curious and look for "leads" who could offer new insight into careers of interest. Remember, when you are exploring careers, you are playing the role of a detective eager to follow up with any source of information. Over time, your case will come together.