LinkedIn
Connect With LinkedIn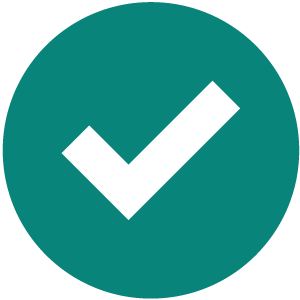 ​
 
LinkedIn is one of the most powerful platforms available to connect you with professionals from across the world. It can serve as your "professional Facebook," online portfolio, and career search tool, all in one. 
Most individuals create a basic profile and stop there, but LinkedIn can be used for much more. Learn how to set up a strong profile, grow your network, receive updates about your field or industry, and get noticed for future opportunities.

   Learn how to practice #SafeSearch and avoid online job fraud so you Don't Get Scammed.
Get Involved and Engaged
Companies
While growing your connections allows you the opportunity to gain personalized industry knowledge, there are other ways to utilize LinkedIn and learn about a specific field or industry. 
Most organizations have a Company page on LinkedIn. When you Follow an organization on LinkedIn, their articles will start to populate your newsfeed. This a great way to learn more about that organization's latest press, the company culture, and virtual or in-person events which they may host or be associated with.
Groups
LinkedIn offers an enormous array of professionally-affiliated Groups to join and engage with. If you are a member of a student organization that is a national professional organization, there is likely to be a group on LinkedIn. Groups expose you to peers and professionals with whom you can connect. 
As a group member, you will have access to relevant articles posted by industry professionals. If someone writes or posts an article that you learned from, reach out to thank them. This is also a platform for you to ask questions regarding relevant topics in the industry, gather opinions from various professionals, and participate in interesting conversations.
Content and Articles
One of the lesser known aspects of LinkedIn is its ability to serve as an educational tool to help you learn about various topics related to your career. By regularly engaging with your LinkedIn feed, you can browse content that interests you through articles, images, and videos. This is a great way to get ahead or stay up-to-date with the professional world. Similar to other platforms, you can Like or Comment on content to join the conversation.
If you would like to take things a step further, you can publish your own content through brief Posts or more extensive Articles. This allows you to share your voice with your network, provide updates about relevant topics in your career, or contribute valuable insight into a topic that you are knowledgeable about.