Career Exploration
Find Your Future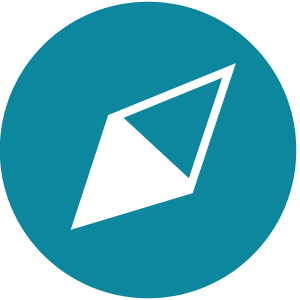 ​
 
Are you looking for a career direction to point toward? If so, you've found a great starting point.
Informed career decisions benefit from in-depth research to obtain an understanding of day-to-day experiences, types of people you might encounter, labor market outlook, key qualifications, work environment, regional location, starting salary, upward mobility, and more.
Combined with insights gained through self-assessment and major-related investigation, use this page to gather information on occupations, industries, fields, and employers that match your goals.

  Interested in careers that relate to your major? Use our Majors and Beyond page to supercharge your search.
Shadow Professionals
Discovering the Value of Job Shadowing
Similar to informational interviews but often more "hands on," shadowing a professional is another key step in gaining a deeper understanding of a career you are considering. While shadowing is traditionally common for certain careers such as Clinical Healthcare and Teaching K-12, it is also possible to initiate shadowing opportunities for most of the career options you may be considering.
By shadowing a professional, you can observe someone who is pursuing your desired career as they go through a typical day or week on the job. This is one of the best ways to preview a potential career option in a short period of time, without yet committing to an internship or long-term opportunity to gain experience.
Finding Someone to Shadow
Gaucho Job Shadow Program
Searching for a professional to shadow is much easier than you might initially anticipate. For the best experience, consider participating in the Gaucho Job Shadow Program to be matched with a professional in your career of interest. This is not only a great career exploration opportunity, but also an opportunity to gain experience that boosts your resume!
Additional Ways to Shadow
You can also find professionals to shadow on your own by asking all of your closest connections, including family, friends, professors, instructors, advisors, classmates, and alumni connections if they know someone employed in the career you are exploring, and mention your mutual connection when you reach out to introduce yourself.
If you are not able to reach someone through a mutual connection, there are many other ways to find your desired contact. Review our tips for finding people to Do Informational Interviews with, as the same strategies apply to shadowing.
Introducing Yourself
Once you have found a contact, reach out with a personalized request to shadow them during their job. People who like their jobs often enjoy talking about them; by expressing an interest in their career, you will flatter them and make it more likely for them to respond positively to your request.
In your email, message, or phone call, explain how you came across the person you want to shadow, mention something about their work that inspires you, and request a time that would be convenient for their schedule. Emphasize that you intend to educate yourself about the career path, and that you are not actively seeking a job.
Many of the steps of setting up a shadowing opportunity are the same as setting up an informational interview. You may even find it most strategic to begin by requesting an informational interview and later inquire about an opportunity to shadow through a follow-up meeting.
"Hello, my name is Juan and I am a friend of your former professor, Maria Martinez. I am reaching out because I am doing some research on the field of interior design and Laura mentioned your name to me as a helpful resource. Would you have time in the next two weeks to set up a job shadow at your office?"
"Hi, my name is Olin and I am a student at UCSB. I am getting started in the field of technical sales and found your profile on Gaucho Network, where you are listed. I was wondering if you would be willing to help me explore the field by shadowing you at your office. I would be happy to set up a brief phone call in advance if you are available."
"Hello, my name is Sandy I am a student at UCSB. I saw your LinkedIn profile and thought your firm might be a good place to start in my research on the field of city planning, which I have been exploring recently through independent research in our Department of Geography. I was wondering if someone in your firm might be able to meet with me one day next week to allow me to shadow the work of a licensed city planner?"
Shadowing for Success
Once you have scheduled a shadowing opportunity, it is time to begin preparing. Do advanced research on the occupation, employer, industry, and field of the professional you are shadowing. Search for anything that sparks your attention, makes you curious, or leaves you wanting more.
Based on your research, frame specific questions to ask during your shadowing experience. Take detailed notes during your time with the professional, so that you can refer back to what you learned at a later time.
What is your typical workday like?
What do you like most (and least) about your job?
What skills and abilities are most essential in order to succeed in this job?
What is your educational background?
How did you get started in this field?
What courses were most helpful to you, and which would you recommend?
How do you recommend getting started in this field?
Do you have any additional advice to help me prepare?
Following Up and Staying in Touch
Write a Thank You Note
Within 24 hours after your job shadow, write a thank you note to the professional you shadowed and anyone else who you met, expressing gratitude for their time and expertise. Share something you learned and offer enthusiasm to show that you enjoyed the experience, if your experience was positive.
Dear Meredith,

Thank you so much for hosting me yesterday at the Disneyland Resort in the Guest Relations department. I greatly appreciate you taking time out of your schedule to help me gain a more visceral understanding of the tourism and hospitality industry, and specifically the work that Disney does to create premium guest experiences.

I learned a lot yesterday, especially about the operational side of Guest Relations which I plan to pursue after graduating from UCSB. I especially enjoyed your comment about the value of strong customer service as a means of establishing long-term relationships with resort visitors.

Thank you again for your generous time and effort -- I look forward to keeping in touch.

Sincerely,
Josephine Gallo
Stay Connected
Connect with your host and others you met via LinkedIn. Keep their contact information handy for future reference, especially any business cards you collected. If you felt a connection with your host, follow up with them every few months to stay in touch.
Update Your Resume
Shadowing is not solely a means of discovering career options, but it is also a form of experience that you can add to your resume. For tips to help you showcase your latest experience, review our Resumes page.
Job Shadow Program, Disneyland Resort | March 2020
Guest Relations Shadowee | Los Angeles, CA
• Learned the day-to-day operations of Guest Relations staffed by 50 team members.
• Led interviews with multiple employees about their roles within the organization.
• Gained an understanding of staff responsibilities and duties for efficient customer operations.
Review and Reflect
Looking back at your shadowing experience, what was your impression? Did you leave feeling as if you can envision a future in this occupation, or were you discouraged? Do you feel that you learned enough about the occupation, or does the job description no longer sound appealing?
Thoroughly consider what you want your next steps to be with the information you acquired and the skills you gained from this experience. As one of the more hands-on techniques to explore career options, this is a key moment to check in with yourself and consider how you want to move forward.
Some information on this page is courtesy of the National Association of Colleges and Employers.