Cover Letters
Draft Your Targeted Story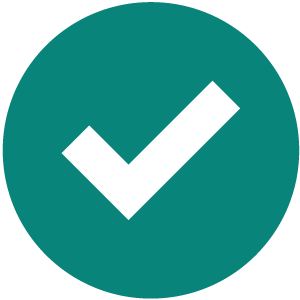 ​
 
Cover letters support your resume by providing deeper context about a few of your most relevant attributes. Rather than simply summarizing your resume, cover letters are effective at connecting your experiences in meaningful ways and illustrating why you are interested in a specific position through a narrative format. 
Similar to writing a love letter, writing a tailored cover letter requires an understanding of your audience. Use this page to guide your draft.

  Learn how to practice #SafeSearch and avoid online job fraud so you Don't Get Scammed.
Polish the Writing
Engaging Content
Once you have created your document and built paragraphs into a first draft, it is time to raise the level of your writing. Your cover letter should demonstrate your written communication skills to the best of your abilities, and it is worth the effort to do a thorough review.
Begin by going through your writing to consider its overall level of engagement. Are you interested in the information you wrote about? Does this translate through your writing to someone who does not know you personally?
If you are looking to make your writing seem more interesting to the reader, consider applying one or more of our recommended strategies for engaging content:
Incorporate transition phrases and varied sentence structure (i.e., avoid starting sentences repeatedly with "I...").
Avoid cliche story lines and phrases, such as referring to the position as "my dream job" or suggesting broad claims like "this position fits my values perfectly".
Draw from the STARS formula (commonly used in interviews) to tell vivid stories that "show" your qualifications rather than simply "tell" them.

---
Learn More
You may want to get familiar with the STARS formula (Situation-Task-Action-Result-So What?) on our Interviews and Offers page. Traditionally, this is a technique that is used to answer behavioral interview questions, however, it can also be used to tell any kind of professional story. Consider applying this formula to improve the stories within the body paragraphs of your cover letter.
---
Spelling and Grammar
Regardless of the position that you are seeking, nearly every form of work in the 21st century benefits from strong written communication skills. Cover letters are often used to judge these abilities as a measure of your qualifications. This is particularly important for positions that involve writing responsibilities, such as many of those related to Communications + Arts.
Similar to your resume, errors in your cover letter do not make a good first impression to an employer. Make sure you have proofread your cover letter multiple times to ensure that there are no mistakes with spelling and grammar.
Professional Voice
The voice and tone that your cover letter represents should be professional. In this context, "professional" does not mean "robotic," but it does mean that you should avoid casual terminology, broadly sweeping statements, and references to off-topic subject matter.
Allow your natural voice to flow through, with an emphasis on concrete information, clear logic, and specific references to evidence or examples. It can also be worth considering the tone of the job description as a guide for the tone that your letter can strike.
---
Learn More
For assistance with your writing mechanics, we encourage you to utilize UCSB Campus Learning Assistance Services (CLAS).