Cover Letters
Draft Your Targeted Story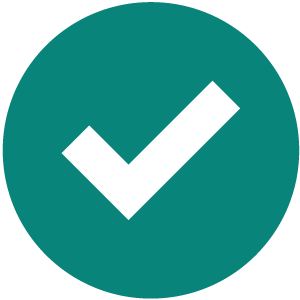 ​
 
Cover letters support your resume by providing deeper context about a few of your most relevant attributes. Rather than simply summarizing your resume, cover letters are effective at connecting your experiences in meaningful ways and illustrating why you are interested in a specific position through a narrative format. 
Similar to writing a love letter, writing a tailored cover letter requires an understanding of your audience. Use this page to guide your draft.

  Learn how to practice #SafeSearch and avoid online job fraud so you Don't Get Scammed.
Build the Paragraphs
Introduction (One Paragraph)
To develop the content of your cover letter, build paragraphs that support your overall point of why you are a strong match for the position to which you are applying. Your introduction is the ideal place in your cover letter to begin to organize these points and grab your reader's attention.
Your introduction addresses why you are writing your cover letter. Include the position to which you are applying, reasons why it is interesting to you, and a brief overview of the most significant qualifications you bring to the role. You can think of the final sentence of your cover letter as a "thesis statement" of an essay, in that it brings attention to key points you will elaborate on further in the document.  
In some instances, you may also have a personal connection to the organization, such as someone you met at a recruiting event or someone who recommended that you apply. When this is the case, be sure to mention their name and position in your introduction, after receiving their permission to do so.
Here is an example of an introduction paragraph:
It is with great enthusiasm that I submit this letter of interest for the position of 8th Grade Social Science Teacher currently posted on EdJoin. I will be completing my single subject teaching credential at UC Santa Barbara this June, after which I will be available for a full-time teaching assignment. Utilizing my background in educational research, social justice advocacy, and volunteer service for students with disabilities, I believe I can contribute significant value to your teaching staff at Oakwood High School.
Body (One to Three Paragraphs) 
The body paragraphs of your letter are where you showcase the skills, knowledge, or experience you introduced above, and then draw connections to illustrate the value for this specific employer. 
A simple way to do this is to pick a few keywords or phrases emphasized in the position description, as related to the qualifications for the position. In each body paragraph, tell a specific story about a time when you showcased those qualifications, or provide a specific example that demonstrates your experience. Before each paragraph ends, connect this to the position to which you are applying. Do not let the reader assume the connection between your qualifications and the position; tell them as directly as possible. 
You can repeat a similar process for each body paragraph in your letter.
Here is an example of a body paragraph:
My status as a soon-to-be-credentialed teacher formalizes my long-term interest in teaching, as I have five years of experience teaching elementary and high-school students. As far back as high school I recognized my passion and capacity for teaching, which I put to work as an after-school tutor at an elementary school, and as a volunteer with severely disabled adolescents. While earning my B.A. in History from the University of Southern California, I participated in several opportunities in local middle and high-school classrooms doing everything from observing history classes, planning and delivering history lessons, and engaging high school students in discussions about French culture, history, and geography. This experience proved to me my passions as a social science teacher, and in my student teaching over the past year I have felt both challenged and exhilarated in all aspects of teaching. I would very much like to bring my enthusiasm for and commitment to teaching social science to Oakwood High School.
Closing (One Paragraph)
In your closing paragraph, use a strong conclusion statement to synthesize why you are a strong match for this position and company. Thank the reader for taking the time to review your cover letter and end positively by requesting an interview (e.g., "I look forward to speaking with you more about my qualifications"). 
To end your letter, simply choose a closing salutation (e.g., "Sincerely" or "Best") and type your name. Signing your name with your personal handwriting is not typically expected or necessary.
Here is an example of a closing paragraph and salutation:
Thank you for taking the time to consider my credentials. I believe that my background and dedication make me a strong candidate for this position and to the teaching team at Oakwood High. I look forward to sharing my ideas, energy, and enthusiasm with you at your convenience. Thank you for your consideration.

Sincerely,
Tomás Teacher