Self-Assessment
Assess Yourself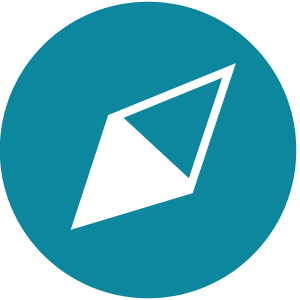 ​
 
Assessing yourself is a key step to understanding options that suit you in your academics, career, and personal life. With key insights about yourself, you are empowered to consider options that match your needs, goals, and priorities, as you move toward an informed decision for your future.
Your career development is a lifelong process, and engaging in regular reflection will prove to be valuable as you evolve and grow through its many phases. Use this page to get familiar with the free assessments that we offer, learn how to take an assessment, and adopt a reflective mindset to tune in to the one, true, you.
Take an Assessment
Overview
Usually requiring 1-2 hours of your time, assessments provide relatively quick, detailed, and research-driven methods of collecting information about a specific aspect (or aspects) of yourself. Rather than prescribing your life to you, assessments can provide useful ways for describing yourself in meaningful ways.
The assessments offered by Career Services are free to all UCSB students (and Alumni within their grace period). They are well-suited for students who are making decisions about academic or career plans. While they can be useful starting points, they are best weighed alongside supplementary research and reflection. Because most decisions about academics and careers involve many nuanced factors (e.g., job market fluctuations, financial considerations, and regional trends), assessment results are usually most helpful when they are incorporated alongside additional tools and resources.
Career Services offers a range of assessments that can give you a better idea about specific aspects of yourself as related to your academic or career planning, including:
Interests
Personality
Strengths
Values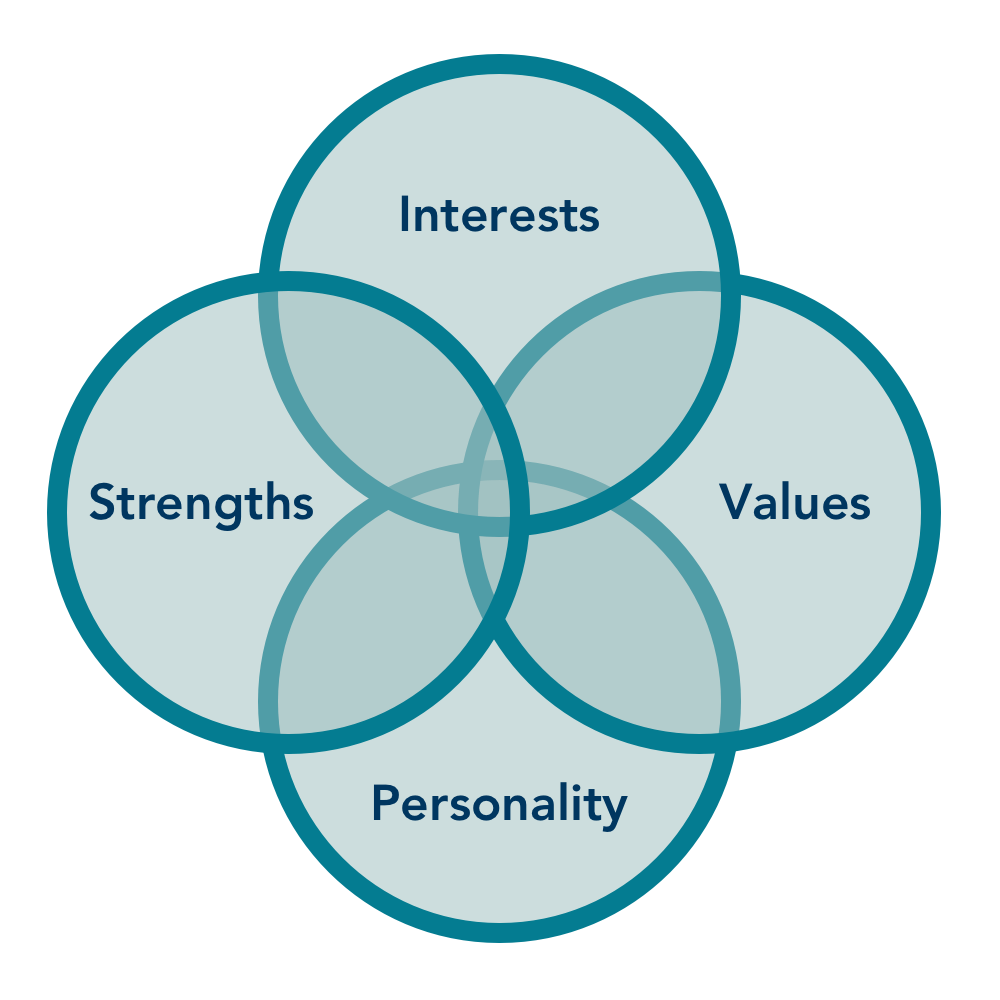 ​
Typically, these four dimensions are unique aspects that share some overlap; together, they comprise a significant portion of your career identity.
Please note that the assessments we provide do not measure abilities, aptitude, or mental health. For assessments that address these topics, you can consult other campus services at UCSB such as Counseling and Psychological Services or Student Health.
Assessments We Offer
Here is an overview of the assessments that we recommend.
Career Services has partnered with industry-leading service, Career Dimensions, to bring you FOCUS® 2, an online, self-guided, interactive program designed to help you narrow down a choice of college major at UCSB and plan your future career. FOCUS® 2 offers free assessments to help you better understand your interests, personality, strengths, values, and more, to begin exploring your future direction.
The Work Interests Assessment in Focus 2 helps quickly assess your interests within several broad themes of work. By matching your interests with possible occupations, Focus 2 provides useful information about what is most important to you.
Recommended for:
Clarifying your interests (i.e., what you like, enjoy, or appreciate)
Identifying UCSB majors and occupations that match your interests
The Personality Assessment in Focus 2 helps you gain a better understanding of your personality type and how this relates to different occupations.
Recommended for:
Developing yourself through personal growth and self-reflection
Identifying major and career options that match your personality type
Instructions:
Watch the FOCUS 2 Career Tour (9:30 minutes)
Register for a new FOCUS® 2 account online with your UCSB email address and the access code gaucho
Complete each of the assessments as prompted (allocate 45-60 minutes)
Instantly explore your results through individual and combined reports available within the FOCUS® 2 platform
Note: FOCUS 2 is web-optimized, so you can easily run it in a browser on your mobile device.
The Strong Interest Inventory® (SII) assesses your interests within several broad themes of work. By matching your interests with professionals who have similar interests and enjoy what they do, the SII can be useful for information about what you "like" and "dislike."
Recommended for:
Clarifying your interests (i.e., what you like, enjoy, or appreciate)

Identifying majors, fields, industries, and occupations that match your interests

Receiving a thorough report of information about your "likes" and "dislikes"
Instructions:
Visit Career Services drop-in hours and request to register for the SII

Follow the instructions provided at Career Services to take your assessment online (allocate 45-60 minutes)

Sign up for a 60-minute time slot to receive your results and have them interpreted at Career Services
Contact Us: For assistance with the SII, visit Career Services drop-in hours.
Values--things like money, location, balance, work environment, and much more--make up a key aspect of your decisions. The Life Values Inventory is an assessment that can help you identify the things that are most important to you and clarify the deeper motivations that drive your efforts.
Recommended for:
Clarifying what you care about most
Learning about your most significant needs in a career
Considering the influence of your upbringing, identity, and culture
Instructions:
Click the button below to create a Life Values Inventory account using any email address of your preference
Complete the assessment online by following the prompts on the screen
Instantly review your results through an online report; optionally, schedule an appointment with Career Services to explore your values further
Take the Life Values Inventory
Did You Know?
People who use their strengths daily are measurably happier.
According to Gallup, Inc. ©2010, research shows that employees who have the opportunity to use their strengths are six times more likely to be engaged in their work and three times more likely to report having an excellent quality of life, as compared with employees who do not get to focus on what they do best.