Education + Human Services
Help Others Succeed

​

Are you passionate about people-centered work that transforms communities? You may want to consider building your future in Education + Human Services.
This career path is for those who want to become future educators, practitioners, scholars, community leaders, and change agents. Together, these professionals strengthen communities, address systemic issues, and support others through direct service, outreach, prevention, and advocacy. They are dedicated to the growth, development, and needs of individuals through work that includes teaching, child development, counseling, psychology, social work, social services, speech-language pathology, human resources, NGOs, and nonprofits.
If this sounds like you or who you want to become, learn how you can move forward to help others.
Recent Postings
Click to view opportunities related to Education + Human Services in Handshake. Customize your filters and learn how to search for UCSB career success!

First-Gen Career Cohort: Careers in Education + Human Services
The First-Gen Career Cohort is a professional development opportunity designed to support juniors and seniors in preparing for success after graduation and starting their career path in Education + Human Services. Explore the intersections of your identity and career through workshops, presentations, guest facilitators/speakers, and guided discussions. Each session provides tools and resources for first-generation, students of color, and allies to pursue success. Applications for the next cohort will open in Fall 2021.
Identify as a first-generation college student
Junior or Senior, including transfer students
Interested in pursuing a career in Education + Human Services
Session 1: Careers in Education + Human Services
Students will learn about program and community expectations, meet their success groups, and explore careers in Education & Human Services.
Session 2: From UCSB to Career - Job Search Strategies & Grad School
Students will assess their career goals, discuss their concerns/expectations about the job search/grad school application process, and learn strategies for success from recruiters and grad school admissions professionals.
Session 3: Telling Your Story: Strengths, Skills, Interviewing
Students will reflect on their UCSB experiences and assess their personal achievements, identify their strengths, and discuss their thoughts on imposter syndrome, self-efficacy, and achievement. Students will be completing Clifton Strengths prior to the session.
Session 4: Navigating Your Networks: Understanding the Power of "Cultural and Social Capital"
Students will identify their support circle in their career, discuss family expectations, and learn more about social/cultural capital/wealth.
Session 5: My Future Work + Life: Transitioning After UCSB
Students will define meaningful work, personal finance, and future workplaces. Students will have an opportunity to understand personal budgeting and salary negotiations. Students will also have an opportunity to discuss their concerns about "adulting" and "professional" work environments with facilitators.
Attend five bi-weekly, 1.5 hours sessions from Week 2-10 of Winter Quarter on Tuesdays from 4-5:30pm, and complete any pre-assignments required for participation
Participate in a team environment and work on a mini career/ professional development project with peers
Maintain a brave space to discuss career concerns and provide support to fellow peers
Utilize our online chat system to engage in conversations and share opportunities
Meet Your Counselor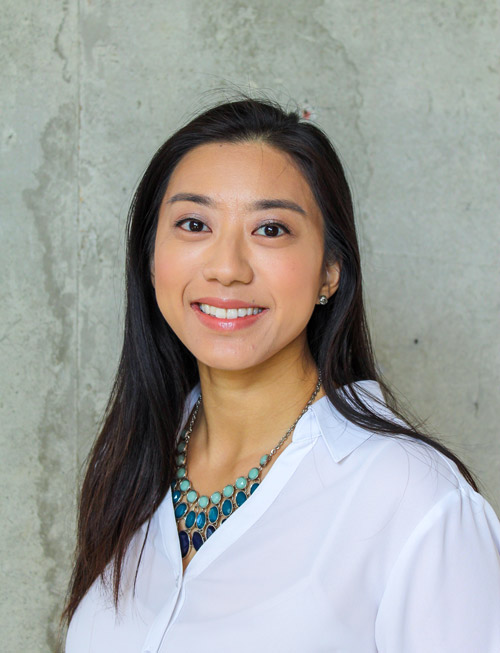 Carol Huang
Career Counselor / Coordinator
Education + Human Services
How I Can Help
My mission is to educate and empower future educators and human services professionals to support the growth, development, and needs of individuals and communities. Our conversations are centered around navigating your identity and career, understanding how your purpose and professional interests connect, and finding opportunities to prepare for your future. I am invested in supporting your career so that we can work together to create a healthier and more just society.
Learn more about me
Education + Human Services Bookshelf
Get Hired: Teaching K-12
For complete information on job search strategies, resumes, cover letters, LinkedIn, interviews, and more, review our starter tips to Get Hired in all careers as well as the specialized tips on this page.
Overview
If you are seeking employment immediately after you graduate with your bachelor's degree, you have several options, including substitute teaching, teaching in private or independent schools, teaching abroad, alternative teacher certifications, and classified paraprofessional positions. Use the following information to learn about each of these options.
Substitute Teaching
If you do not have significant classroom experience, or you are not sure whether teaching is a path that you want to pursue long-term, becoming a substitute teacher can help you gain experience, and make that decision. Emergency permits are for temporary teaching and there are several permits so find the one that fits with your experience level and goals.
For those who are interested in working in the state of California, some individuals decide to obtain an emergency permit to substitute teach. For details, explore the Substitute Permits Requirements from the California Commission on Teacher Credentialing (CTC).
Teaching in Private or Independent Schools
Private or independent schools often set their own standards for recruiting teachers, which means that you may not need a teaching credential in order to teach. Rather, many schools value degrees in related fields, work experience, and natural teaching ability. The desired qualifications and requirements for a teacher will vary from school to school but generally, you do not need a California Teaching Credential to teach. However, a credential could make you a more competitive candidate.
For more information, the National Association of Independent Schools (NAIS) has an online career center with articles and job postings to help you learn about teaching at independent schools.
Teaching Abroad
Teaching abroad can be a great experience for you if you are seeking an opportunity to learn more about international education and teaching across cultures. This is an opportunity for you to live and travel abroad; it is a popular option for those interested in a cultural immersion experience.
Did You Know?
You rarely need language proficiency in the country you wish to teach, in order to get a job.
The greatest demand for teachers abroad is for English Second Language (ESL) instructors, but there are also opportunities to teach other subjects.
Typically, the compensation that you receive can help you cover living expenses and perhaps save a little depending on the country in which you are working, therefore, people generally pursue teaching abroad for the experience.
If you are serious about teaching abroad, research early so you are aware of the deadlines and requirements for the countries in which you are interested. Each country, and specific teaching opportunity, has different requirements, thus it is helpful to know what and where you want to teach early on. Some countries have stricter requirements than others, but most will require specific visas to work abroad, which is a tedious process to obtain.
We also recommend that you research the culture, climate, and political atmosphere of the countries that you are interested in before finalizing your decision. You can search for information on GoinGlobal Career Guides and other online resources.
Whether or not you need a teaching certificate will depend on where you want to teach. Research to find the right certificate for where and who you want to teach. Choose a certification program or course that is well-recognized by the country and institution that you wish to teach in.
Here are the most common teaching certifications for teaching abroad:
TEFL (Teaching English as a Foreign Language) is for individuals of all experience levels who plan to teach abroad in countries where English is not a first language (e.g. Korea, China, Brazil).
TESL (Teaching English as a Second Language) is for individuals who plan to teach in countries where English is a first language. You commonly teach in private, native-English language schools in English-speaking countries.
TESOL (Teaching English to Speakers of Other Languages) is for individuals who are interested in teaching in English and non-English speaking countries. It is used for domestic teaching within English speaking countries, but also internationally.
CELTA (Certificate in Teaching English to Speakers of Other Languages) is a specific brand of TEFL designed for teaching English to adults, and is sponsored by Cambridge University.
Those who have a teaching certificate and experience in teaching are typically more competitive for the best teaching abroad opportunities. You can search independently for teaching opportunities or participate in a teach abroad program that helps with recruitment and placement. Short-term positions are available, however most require a bachelor's degree and six-month to two-year commitment. There are various options of programs and opportunities for teaching abroad. Use GoAbroad and TeachAway to find information and job boards.
Here is a sample list of programs to get you started:
Additionally, you can look into teaching at international schools in various locations by researching regional offerings further.
Alternative Teacher Certifications
Alternative teacher certification programs and teacher residency programs often serve to address teacher shortages and the educational needs of under-resourced communities. These typically require a bachelor's degree, preferably with an academic major related to the subject(s) you would like to teach. These types of programs may lead to a post-graduate certificate, master's degree, or another educational benefit, such as a stipend.
If service opportunities, gap years, or travel interest you, national service programs may be a good for you. These programs can be competitive. Research their website, attend information sessions, and talk to the regional recruiters who are there to support you in learning more about the program.
Teach for America (TFA): TFA is a two-year, full-time commitment to teach in an underprivileged area within the U.S. It requires a bachelor's degree with five application deadlines beginning mid-August and ending early February.
City Year: While City Year is not a teaching program, it does provide you with an opportunity to work alongside students at schools. It is a full-time, ten-month commitment with four application deadlines beginning in September and ending in April.
Peace Corps: Each Peace Corps program is a two-year commitment with applications accepted on an on-going basis. If you are interested in teaching abroad with the Peace Corps and serve at least 18 months, you may become eligible to waive some requirements for teacher preparation programs.
The National Center for Teacher Residencies defines teacher residency programs as "district-serving teacher education programs that pair a rigorous full-year classroom apprenticeship with masters-level education content." If you are not interested in pursuing a traditional, teacher-credentialing path, a teacher residency program may be the right fit for you.
Here are some programs to consider:
In California, a District Internship Program is an alternative route to obtain a teacher certification. You can also find these programs through the Commission-Approved Educator Preparation Programs Dashboard. Use the filter "Preparation Pathway - Intern" and "Segment - Local Education Agency" to start a search. The Los Angeles Unified School District Intern Program is one example of these programs. These programs allow you to be the "teacher of record" while completing an organized, professional preparation program.
Typical requirements include: a bachelor's degree, passing the CBEST and appropriate CSET, and two years full-time experience under the guidance of a certified teacher.
Classified Paraprofessional Positions
If you are not ready to apply for a teacher education program, or go directly into the classroom after graduation, you can look into applying for positions like instructional aides, behavioral assistants, or after school program instructors.
Here are a few job board and recruitment resources to find related work opportunities:
EDJOIN: The most well-known platform to search for paraprofessional or classified positions in K-12 schools.
SchoolSpring: Intended for teachers, administrators, support staff, and other roles.
The Coalition for Diverse Educators: Network of community leaders that train, empower, and develop teachers of color.
Want Emails on This Career Path?
Subscribe to Your Future in 3 Easy Steps
Do you want to receive success tips, jobs and internships, and events for these interests? Go to your Career Interests in Handshake and check the box for Career Path Guidance emails on Education + Human Services!
Login to Handshake to subscribe now, or see how to Update Your Career Interests >>