Education + Human Services
Help Others Succeed

​

Are you passionate about people-centered work that transforms communities? You may want to consider building your future in Education + Human Services.
This career path is for those who want to become future educators, practitioners, scholars, community leaders, and change agents. Together, these professionals strengthen communities, address systemic issues, and support others through direct service, outreach, prevention, and advocacy. They are dedicated to the growth, development, and needs of individuals through work that includes teaching, child development, counseling, psychology, social work, social services, speech-language pathology, human resources, NGOs, and nonprofits.
If this sounds like you or who you want to become, learn how you can move forward to help others.
Recent Postings
Click to view opportunities related to Education + Human Services in Handshake. Customize your filters and learn how to search for UCSB career success!

Meet Your Counselor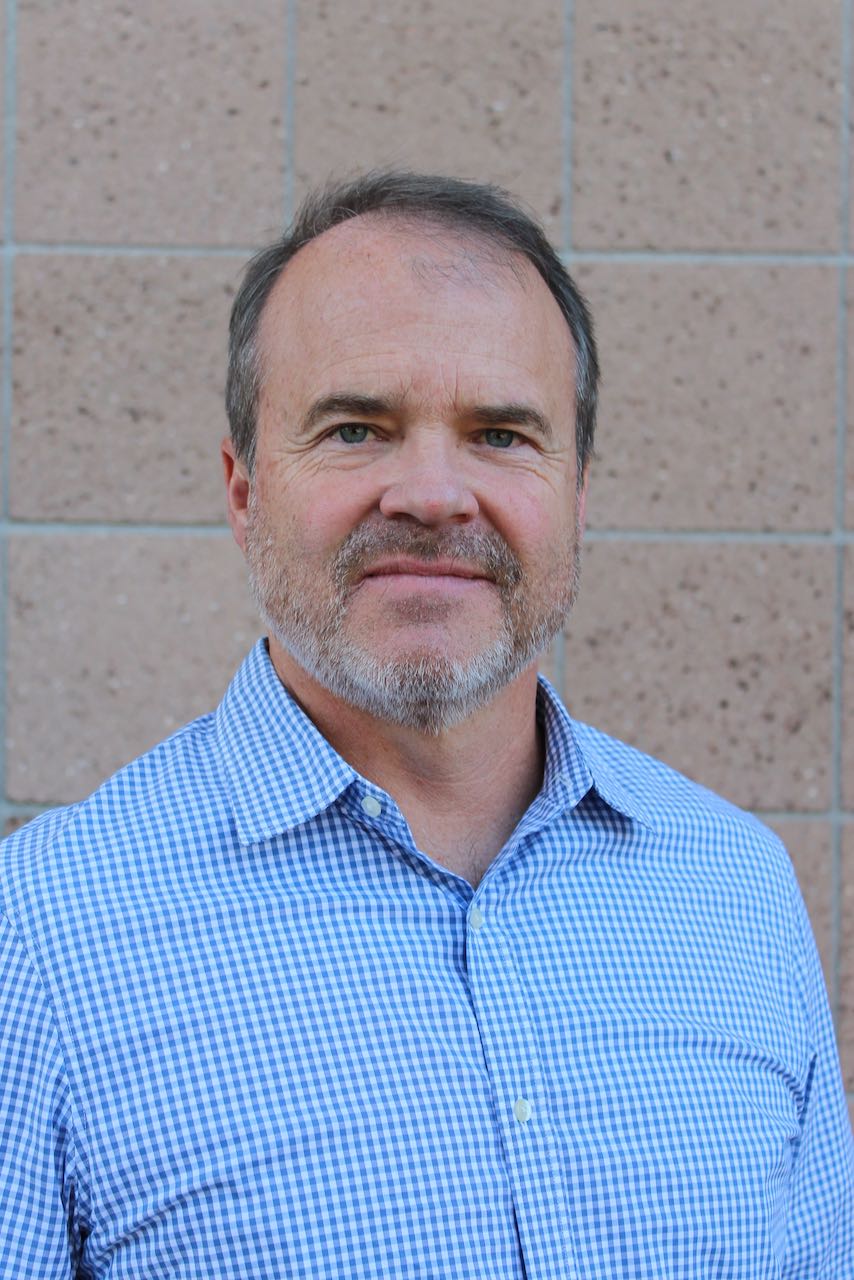 John Coate
Career Counselor
Education + Human Services
How I Can Help
Needs and opportunities are abound in the career fields of Education + Human Services. Whether your initial interests are ignited by traditional occupations like teaching and social work or contemporary specialties that are emerging as we speak, I am here to help you explore the world of wonderful options that lead from UCSB.
Offering 20+ years of experience in the helping professions (mostly with UC students!), I want to support you as you navigate your way. Let's take your first step together, no matter where you are in the journey.
Learn more about me
Education + Human Services Bookshelf
Explore Grad School: Teaching K-12
For complete information on graduate school search strategies and the application process, review our starter tips to Explore Grad School in all careers as well as the specialized tips on this page.
Credentials, Certifications, and Licenses
When pursuing a teaching career, it is helpful to make an early decision regarding the geographical location that you would like to teach at. To become a teacher, you need to be certified or licensed to teach within a specific state. Each state has individual requirements, certificates, and exceptions, therefore, selecting a state early will help you prepare for your teaching career.
If you want to teach in California, we recommend that you research the requirements of the path which you are interested in pursuing early on, as each path has a specific set of requirements. Your steps will be different depending on your interest in becoming credentialed in the state of California or teaching through an alternative pathway, including national service programs or teacher residency programs.
The California Commission on Teacher Credentialing (CTC) provides you with information related to the type of credentialing needed to teach in elementary, secondary, and special education in public schools. Using this resource, you can search for information on traditional teacher education programs, alternative certification or district intern programs, and substitute teaching.
You can also use the resource Teach California to gain information about the teaching profession, specifically addressing the shortage of special education, mathematics, and science teachers, explaining the teacher preparation process, and assisting prospective teachers with planning to become credentialed teachers.
Because teacher credentials differ between states, understand the specific requirements by researching the credentialing and licensing process for the state in which you are interested in working.
If you ever move to another state, you will need to apply for a new license in that state. You may be able to apply for teacher certification reciprocity, which would provide you with additional time to complete that state's licensure requirements while teaching under a temporary license. However, this is not an automatic process, and the guidelines vary.
Teacher Education Programs (TEPs)
Begin to research TEPs early in order to understand whether the program meets your academic and career goals, and familiarize yourself with the application process and any requirements. We recommend starting to research programs at least a year and a half before you plan to start your program. Not all TEPs are the same, and there are important decisions for you to make in your process of exploring programs.
Some TEPs offer master's degrees as well as teaching credentials, whereas others are specialized by subject or population. Additionally, some programs take one year while others take longer. There is a wide array of options for you to choose from, which means you will need to research in order to determine which programs will work best for you.
As you research options, stay aware of application due dates. Many applications are due in January or February but some are due as early as November or December. Plan ahead to set a date for taking your admissions exams. To make a decision about which program to apply to, consider the program type (i.e., credential-only, credential with master's degree, etc.), program length, experiential learning opportunities, cost, financial aid and scholarships, location, and anything else that may be important to you.
If possible, visit the schools that appeal to you and speak with the faculty and current credential candidates for a better perspective. Correspond directly with the teacher education office within the school that you are applying to. Typically, the majority of the information regarding the program(s) is on the website, however you can always request further information.
Application Process
Most teaching credential programs will evaluate your application for admission based on the following criteria:
Undergraduate GPA (primarily your upper division coursework)
Graduate Admission Test Scores (including, CBEST, CSET, and possibly GRE scores)
Letters of Recommendation
Statement of Purpose
Other requirements such as classroom volunteer hours, language skills, etc. (if applicable)

Read each application thoroughly and understand what each program considers a "complete application." TEPs tend to be very specific and many schools have an application handbook or checklist to help ensure that you have all the necessary components for applying. Click below to explore the application process in greater detail.
Funding and Scholarships
You may be wondering how you can finance your graduate education. Oftentimes, the program will provide you with information about funding, loans, and scholarships that you can apply for to help finance your graduate studies.
You may also be able to look into loan forgiveness programs, teacher training scholarships, grants or campus-based programs. There are several sources of financial aid if you are seeking to become a teacher in California.
---
Learn More
Visit TeachCalifornia for more details about sources of financial aid to become a teacher in California. You can also stop by our Grad School 101 page for general information about funding graduate education.
Want Emails on This Career Path?
Subscribe to Your Future in 3 Easy Steps
Do you want to receive success tips, jobs and internships, and events for these interests? Go to your Career Interests in Handshake and check the box for Career Path emails on Education + Human Services!
Login to Handshake to subscribe now, or see how to Update Your Career Interests >>