Resumes
Make Your Fact Sheet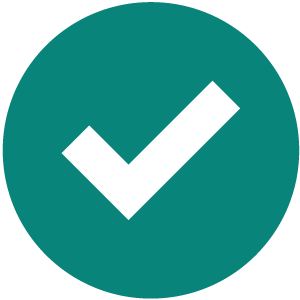 ​

Resumes are an early step in any hiring process. Begin by creating a master resume to track your accomplishments. When applying for a position with a specific employer, tailor the resume to your relevant qualifications.
Use this page to learn how to build a resume that succeeds in Applicant Tracking Systems (ATS) and human reviews.

Looking to work on your resume? Check out VMock through our Document Review service. Need details about CVs? Review our tips on Undergraduate Student CVs or Graduate Student CVs.
Finalize and Submit
Getting Your Resume Reviewed
Once you are satisfied with the draft of your resume, it is time to get feedback from others. Depending on your level of comfort, it can be helpful to begin by gathering feedback from a few trusted friends, family members, or connections in your immediate network. You may find that different people offer very different pieces of advice about resumes, but you can look for common points and core principles that seem to stand out to others, and always ask for specifics about the rationale for their feedback.
For a professional review from Career Services, we highly encourage you to utilize our Document Review service, powered by VMock. Using this service, you can upload your resume and receive feedback with a detailed report for revisions. Click the button below to get started!
Submitting Your Resume
When your resume is ready for its final submission to an employer, there are a few remaining steps:
Pay close attention to the instructions for accepted file formats indicated in the application process. If instructions are not provided, a PDF is usually the best format to ensure that your resume is displayed properly.
Include your last name in the filename, using the format of Lastname - Resume.pdf. This ensures that your resume is clear and easy to find within an employer's system.
Look for any other specific instructions in the application process. In certain instances, employers may request that you submit your application materials using multiple platforms or methods.

Additional Considerations for Submissions via ATS
When uploading your resume via ATS, it is important that you submit your resume as a separate file from your cover letter and other files. This ensures that the ATS processes the information in each of your materials correctly.

Additional Considerations for Submissions via Email
If you are sending your resume via email, it is wise to send your email from the account indicated in the header of your application materials. This should be an email address that looks professional, such as your UCSB email address.
We recommend that you write a clear subject line with the name of the position to which you are applying, along with a short message in the body of your email (similar to a short cover letter). The message does not need the heading of a cover letter, but it does need an opening salutation, one brief paragraph that states the position to which you are applying refers the reader to your attached documents (i.e., your resume and cover letter), and a closing salutation.
---
Learn More
Now that you have mastered your resume, it is time to begin working on Cover Letters. We generally encourage you to submit a cover letter alongside any resume, so strategize accordingly before you submit your final application materials.