Majors and Beyond
Guide Your Education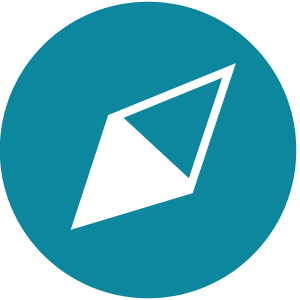 ​
 
Does your major have you musing? Whether you want to declare a major, change a major, or explore careers that relate to a major, there is a lot to discover about your future. Even more than just majors, available minors, academic programs, and specialized certificates at UCSB provide an eclectic mix of options to prepare for your goals.
We've simplified this process down to a few key steps. Use this page to launch into Majors and Beyond, including common outcomes to consider along the way.

  Looking to discover the essentials of exploration, no matter your major? Make sure to check out our Career Exploration page.
Browse Double Majors/Minors
The Pros and Cons of Adding to Your Major
While your major is a significant aspect of your academics, you may consider incorporating additional academic options into your undergraduate studies, such as a double major, minor, certificate, or five-year degree program at UCSB.
Depending on your career goals, some of these options can strengthen your qualifications, however, some of them may make your academic plans more rigorous and complex. As you craft your academic plans with your career in mind, it is important to remember these options as one of several possible methods to add value to your qualifications, such as various ways to Gain Experience outside of class. 
Here are some common advantages and disadvantages of pursuing an additional academic program at UCSB:
 
| | |
| --- | --- |
| Common Advantages | Common Disadvantages |
| Wider array of career options, if the program is in a very different discipline than your core major. | Possible delay in graduation, which may incur additional financial costs for tuition, housing, and lifestyle. |
| Opportunity to gain a relevant skill set through focused study (e.g., foreign language, writing proficiency, or technical skill). | Less time available to gain relevant experience outside of class (e.g., internships, study abroad, student organizations). |
| Ability to explore a significant area of interest through a new set of coursework, which may make you more engaged in your studies. | Potential decrease in academic performance due to increased rigor, which can result in a lower GPA or heightened stress. |
| Chance to demonstrate your capacity to handle a large workload while managing time effectively. | Increased likelihood of feeling burned out by graduation due to exhaustion from rigorous schedule. |
Key Considerations
As you evaluate your options for a double major, minor, certificate, or five-year degree program at UCSB, a few common questions may come to mind.
Completing an additional academic program at UCSB can serve as an effective way to supplement your major with a new skill set or area of knowledge. For example, applicable industry knowledge and hands-on skills can be learned through certificate programs in areas such as journalism, graphic design, website development, and human resources.
Consider what you would tell a future employer or graduate school about the qualifications gained from this program.  
Contrary to popular belief, adding an additional academic program to your plans does not automatically increase your competitiveness in future applications with an employer or graduate school. As such, a more nuanced evaluation can be useful.
To make an informed decision, it is essential to conduct further research through Career Exploration to determine the qualifications in the careers you wish to pursue. If the academic option you are considering relates directly to your career goals, then it is more likely to be valued by employers and graduate schools, but it is best to consider it alongside other possible methods to boost your qualifications.
Because additional academic programs at UCSB typically create more commitments in your schedule, you may want to visualize a program's impact on your GPA. Do you anticipate that it will increase your GPA, decrease your GPA, or have no effect on your GPA?
This varies on a case-by-case basis, so be sure to review our Get to Know Your Degree tips for details.
Explore Academic Options
To learn about options to pursue a double major at UCSB, begin by exploring our Learn About Majors tips.
If you would like to explore options to pursue a minor, certificate, or 5-year degree program at UCSB, use the following resources to get started.
PACE Certificate Programs
The UCSB General Catalog provides the official list of minors offered by the College of Letters and Science and the Gervitz Graduate School of Education, approved by the Office of the Registrar.
The UCSB Professional and Continuing Education program offers certificates that grow your expertise within various career-related areas. Note that financial aid is typically not available to cover tuition costs, which means additional out-of-pocket costs may be needed.
The UCSB Graduate Division provides opportunities to gain a bachelor's degree and a master's degree within a total of five years of study at UCSB. About 20 programs exist in various subject areas, mainly focusing on science and engineering. Connect with your department by sophomore year for application deadlines.