Education + Human Services
Help Others Succeed

​

Are you passionate about people-centered work that transforms communities? You may want to consider building your future in Education + Human Services.
This career path is for those who want to become future educators, practitioners, scholars, community leaders, and change agents. Together, these professionals strengthen communities, address systemic issues, and support others through direct service, outreach, prevention, and advocacy. They are dedicated to the growth, development, and needs of individuals through work that includes teaching, child development, counseling, psychology, social work, social services, speech-language pathology, human resources, NGOs, and nonprofits.
If this sounds like you or who you want to become, learn how you can move forward to help others.
Recent Postings
Click to view opportunities related to Education + Human Services in Handshake. Customize your filters and learn how to search for UCSB career success!

First-Gen Career Cohort: Careers in Education + Human Services
The First-Gen Career Cohort is a professional development opportunity designed to support juniors and seniors in preparing for success after graduation and starting their career path in Education + Human Services. Explore the intersections of your identity and career through workshops, presentations, guest facilitators/speakers, and guided discussions. Each session provides tools and resources for first-generation, students of color, and allies to pursue success. Applications for the next cohort will open in Fall 2021.
Identify as a first-generation college student
Junior or Senior, including transfer students
Interested in pursuing a career in Education + Human Services
Session 1: Careers in Education + Human Services
Students will learn about program and community expectations, meet their success groups, and explore careers in Education & Human Services.
Session 2: From UCSB to Career - Job Search Strategies & Grad School
Students will assess their career goals, discuss their concerns/expectations about the job search/grad school application process, and learn strategies for success from recruiters and grad school admissions professionals.
Session 3: Telling Your Story: Strengths, Skills, Interviewing
Students will reflect on their UCSB experiences and assess their personal achievements, identify their strengths, and discuss their thoughts on imposter syndrome, self-efficacy, and achievement. Students will be completing Clifton Strengths prior to the session.
Session 4: Navigating Your Networks: Understanding the Power of "Cultural and Social Capital"
Students will identify their support circle in their career, discuss family expectations, and learn more about social/cultural capital/wealth.
Session 5: My Future Work + Life: Transitioning After UCSB
Students will define meaningful work, personal finance, and future workplaces. Students will have an opportunity to understand personal budgeting and salary negotiations. Students will also have an opportunity to discuss their concerns about "adulting" and "professional" work environments with facilitators.
Attend five bi-weekly, 1.5 hours sessions from Week 2-10 of Winter Quarter on Tuesdays from 4-5:30pm, and complete any pre-assignments required for participation
Participate in a team environment and work on a mini career/ professional development project with peers
Maintain a brave space to discuss career concerns and provide support to fellow peers
Utilize our online chat system to engage in conversations and share opportunities
Meet Your Counselor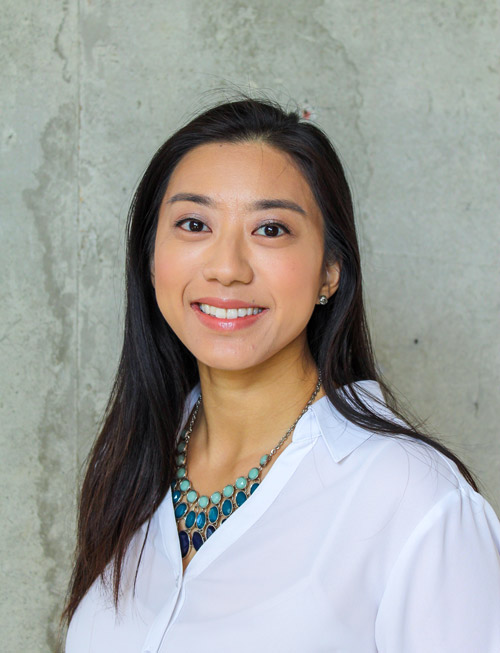 Carol Huang
Career Counselor / Coordinator
Education + Human Services
How I Can Help
My mission is to educate and empower future educators and human services professionals to support the growth, development, and needs of individuals and communities. Our conversations are centered around navigating your identity and career, understanding how your purpose and professional interests connect, and finding opportunities to prepare for your future. I am invested in supporting your career so that we can work together to create a healthier and more just society.
Learn more about me
Education + Human Services Bookshelf
Gain Experience: Psychology and Counseling
For complete information on internships, student jobs, research opportunities, extracurriculars, and more, review our starter tips to Gain Experience in all careers as well as the specialized tips on this page.
Overview
As a future professional in a career path related to psychology and counseling, you want to find opportunities to actively gain skills and experiences in counseling, mentoring, and advocacy. Developing fundamental "helping skills" (e.g., active listening, cross-cultural communication, critical thinking, and decision-making) and knowledge about the areas of psychology and counseling that matter to you are key components to beginning your career.
Some graduate programs have admission requirements for applicants to obtain specific verified hours of field experiences, while others will specify types of experiences. For example, a social work graduate program may require 500 hours of any paid or unpaid work (e.g., volunteer or internship) with a diverse, vulnerable population. As an another example, clinical psychology graduate programs require research experiences that align with the interests of faculty members in your desired programs.
For these reasons, it is a good idea to clarify the career path you would like to pursue early on. Participating in various experiences that interest you will demonstrate to graduate programs your commitment, values, and ability to thrive in the profession, but it is always best to be intentional in your plans.
Types of Experience
Whether you are interested in close relationships, mental health, or school psychology, there are many ways for you to learn and get involved as a UCSB student. Click the items below to see more.
Want Emails on This Career Path?
Subscribe to Your Future in 3 Easy Steps
Do you want to receive success tips, jobs and internships, and events for these interests? Go to your Career Interests in Handshake and check the box for Career Path Guidance emails on Education + Human Services!
Login to Handshake to subscribe now, or see how to Update Your Career Interests >>