Cover Letters
Draft Your Targeted Story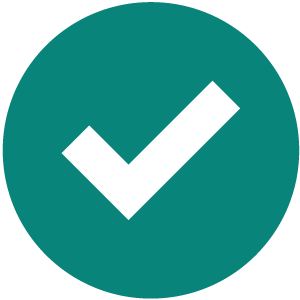 ​

Cover letters support your resume by providing deeper context about a few of your most relevant attributes. Rather than simply summarizing your resume, cover letters are effective at connecting your experiences in meaningful ways and illustrating why you are interested in a specific position through a narrative format.
Similar to writing a love letter, writing a tailored cover letter requires an understanding of your audience. Use this page to guide your draft.

Learn how to practice #SafeSearch and avoid online job fraud so you Don't Get Scammed.
Finalize and Send
Giving the Finishing Touches
Every written masterpiece needs some finishing touches for it to leave a strong impact, and your cover letter is no different. To ensure that your cover letter delivers its full potential, compare the format and style of your cover letter to your resume. Because both documents are being submitted by the same applicant, they should look like they were created by the same person. Within reason, the headers, font styles, spacing, and page margins should match.
Proofread your cover letter one last time for any final tweaks. One method you can use to apply a fresh perspective is to read your letter in backwards order, in search of errors in writing mechanics. No matter which method you use, ensure that you put forth your best effort.
Remember, cover letters are grounded in key qualifications which articulate how you add value to an employer's specialized needs. This often requires a strong understanding of the keywords and phrases within the job description, a sense of belief in yourself, and a commitment to learning through open conversation. Most importantly, make sure you feel good about your cover letter and trust that it accurately represents what you offer as a candidate.
Getting Your Cover Letter Reviewed
Once you are satisfied with your cover letter draft, we encourage you to have someone in your immediate network provide you with honest feedback. You can choose a trusted friend, family member, or other connection and ask them if they would be willing to give you their thoughts on a few basic aspects of your letter (e.g., clarity of thought, synthesis of key points, general organization).
It is also particularly useful to upload your cover letter to our Document Review service and receive quick feedback featuring a detailed report to move forward. Be sure to take advantage of this valuable opportunity to make your cover letter as strong as possible. Click the button below to begin!
Submitting Your Cover Letter
Your cover letter is almost always submitted alongside your resume and potentially other application materials requested by an employer. When all of your materials are ready, it is time to take a few final steps:
Pay close attention to the instructions for accepted file formats indicated in the application process. If instructions are not provided, a PDF is usually the best format to ensure that your cover letter is displayed properly.
Name your file in a clear and professional manner (e.g., "Lopez – Cover Letter").
Look for any other specific instructions in the application process. In certain instances, employers may request that you submit your application materials using multiple platforms or methods.

Additional Considerations for Submissions via ATS
If you are uploading your cover letter via an online portal or Applicant Tracking System (ATS), it is important that you submit your cover letter as a separate file from your resume and other files. This ensures that the ATS processes the information in each of your materials correctly.

Additional Considerations for Submissions via Email
If you are sending your cover letter via email, it is wise to send your email from the account indicated in the header of your application materials. This should be an email address that looks professional, such as your UCSB email address.
We recommend that you write a clear subject line with the name of the position to which you are applying, along with a short message in the body of your email (similar to a short cover letter). The message does not need the heading of a cover letter, but it does need an opening salutation, one brief paragraph that states the position to which you are applying refers the reader to your attached documents (i.e., your resume and cover letter), and a closing salutation.